Five Minute Friday: Motivate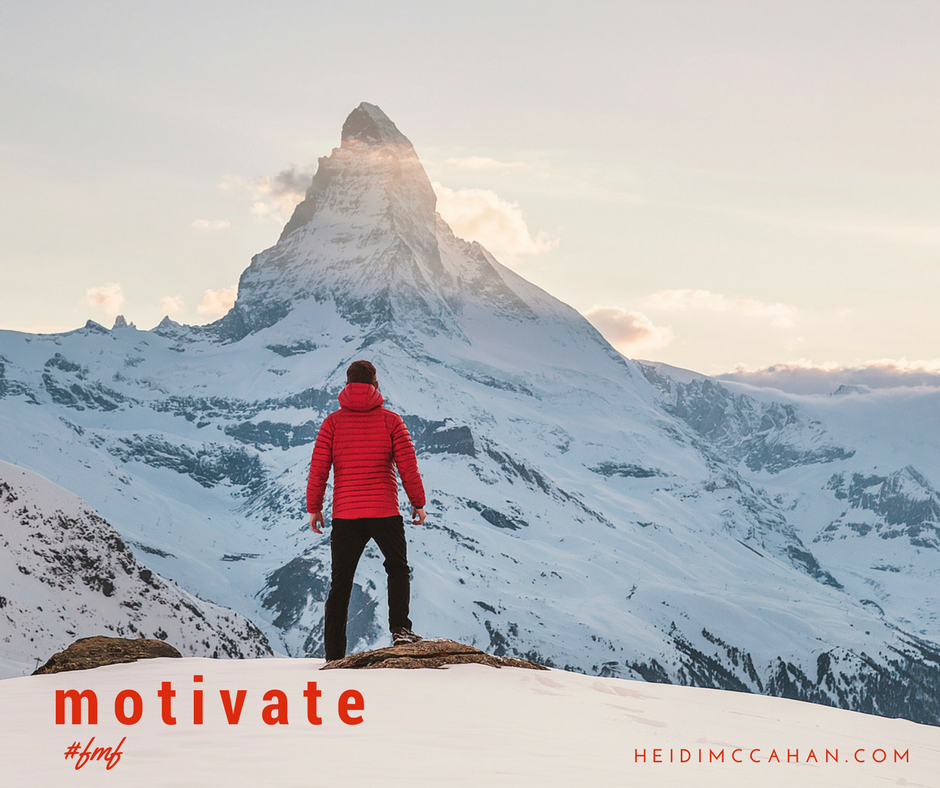 I have my new planner with my first quarter goals carefully plotted and documented, my One Word, and two new manuscripts started…I'm ready. Bring it on, 2018. I will SLAY you with my mad, word-wrangling skills.
Then Winter Storm Grayson blows into town, wreaking havoc on my first 4 meticulously ordered days of the new year.
Suddenly I'm motivated to do nothing but groan and complain. Stomp around the house about how unfair it all is. Grouse that as the stay-at-home parent, I'm constantly 'forced' to adjust my schedule.
I've been a grown up who sets goals and dreams big for quite some time now. Yet every year I seem to be surprised when my motivation takes a hike before January hits double digits. How does these even happen?
Despite a weather event's keen ability to derail me this week, I'm eager to learn early and re-adjust my attitude going forward. This year, I'd like to fine-tune my focus. Surround myself with community that builds me up. Less righteous indignation swirling in the periphery of social media, and more language that inspires me to do the things I love while honoring the God I walk with.
I'm all for plans. Goals. Chasing big dreams. Yet 2017 also taught me to live one moment at a time, because we are promised nothing beyond God's faithful commitment as our good, good Father.
How about you? What comes to mind when you hear the word motivate?
There's a fabulous community of writers who share their thoughts in an impromptu blog post on a scripted word each week. We'd love to have you join us. All the details and the link up are here.
Have a blessed 2018, friends!
Related Posts
About Author
Comments