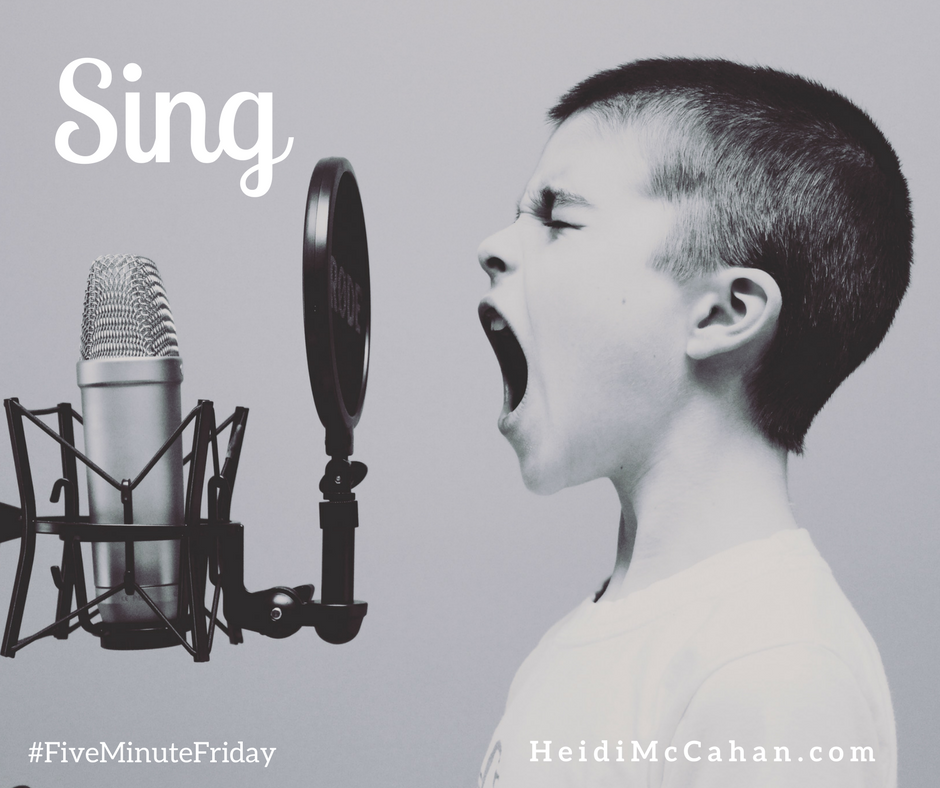 Can you sing?
I can't. I'm capable of producing sound from my vocal chords, and in my head I sound like Lauren Daigle , but I'm fairly certain that's a misperception on my part. As a recovering perfectionist, I rarely sing outside of the shower. We almost always have music playing at home and in the car. Sometimes I will hum along to the radio, but if someone comments, I clamp my mouth shut. In church, I almost always stood next to my parents during worship, who both sing beautifully. Now I'm married to a gifted singer so it's easy to let his beautiful voice drown out my own. Worship isn't about me, anyway.
But the prideful, fallen side of me still wants it to be.
I want to make a joyful noise unto the Lord and I want it to sound perfect.
Thankfully, in His infinite wisdom, God blessed me with other talents and abilities. Writing is by far a more satisfying endeavor. It is definitely my passion. The creative outlet that makes my heart, well, sing.
Have you ever wanted to achieve a goal, win a race, or master a new hobby? Yet no matter how hard you tried, you missed the mark every time?  I'm writing a novel now about a disillusioned songwriter who wants to write a chart-topping hit and change the world with his art, but he can't even get more than 1,000 people to watch his YouTube videos, much less get his work in front of a recording artist.
Maybe, just maybe, he's creating for the wrong reasons. Striving for the applause of a fickle audience that will never bring him the satisfaction he craves.
I can't wait to see what my new fictional friend (and I) learn on this journey together.
Your turn: what comes to mind when you hear the word 'sing' ?? Pop on over to KateMotaung.com and share your thoughts. Every Friday this wonderful community of creative souls writes for 5 minutes-unscripted-about a particular prompt. Feel free to jump in, blog what's on your heart, then link up your post. Visiting other posts and leaving a comment is a great way to make new friends, too.
Blessings!
Photo credit: Jason Rosewell via Unsplash
Related Posts
About Author
Comments