Happy Friday! This is the day writers write for five minutes on one word, unscripted, then share their posts here. Whether you're a veteran at this blogging thing, or writing your very first post today, all are welcome to join this warm and caring community.
Today's word: safe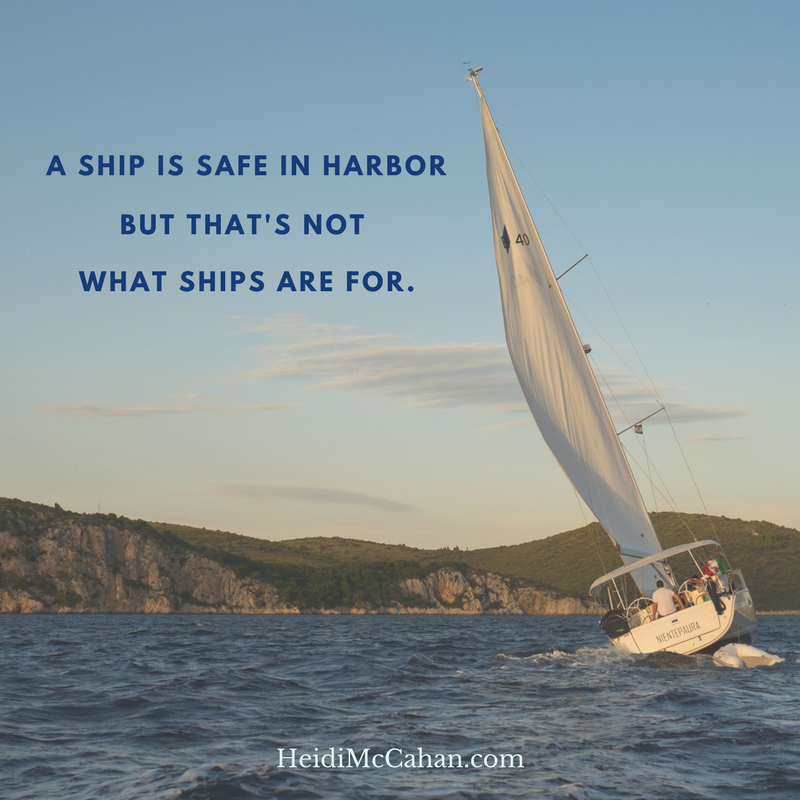 We're six weeks in to 2017 and there's a good chance we've encountered surprises. Unexpected twists and turns. Circumstances, events, choices we hadn't anticipated.
Options we'd rather not have to consider.
Or maybe 2017 is off to a smashing start and the opportunities are astounding. The blessings abundant. Maybe you can't even believe how great life is right now…
And you're wondering when it's all going to go south again. Holding your breath. Digging your nails into your palms, just waiting for something hard to leap up and rattle your confidence.
Here's to sailing your ship, anyway. Even if the water looks choppy. Or it's smooth as glass and you don't want to mess up a good thing.
Here's to looking toward the horizon with excitement for all God has in store for you, instead of clinging to the safety and comfort of your harbor.
"They will have no fear of bad news; their hearts are steadfast, trusting in the Lord." -Psalm 112:7 (NIV)
quote: William G.T. Shedd
photo credit: Alin Meceanu
Related Posts
About Author
Comments