The Ten on Tuesday: 10 Reasons Why I Write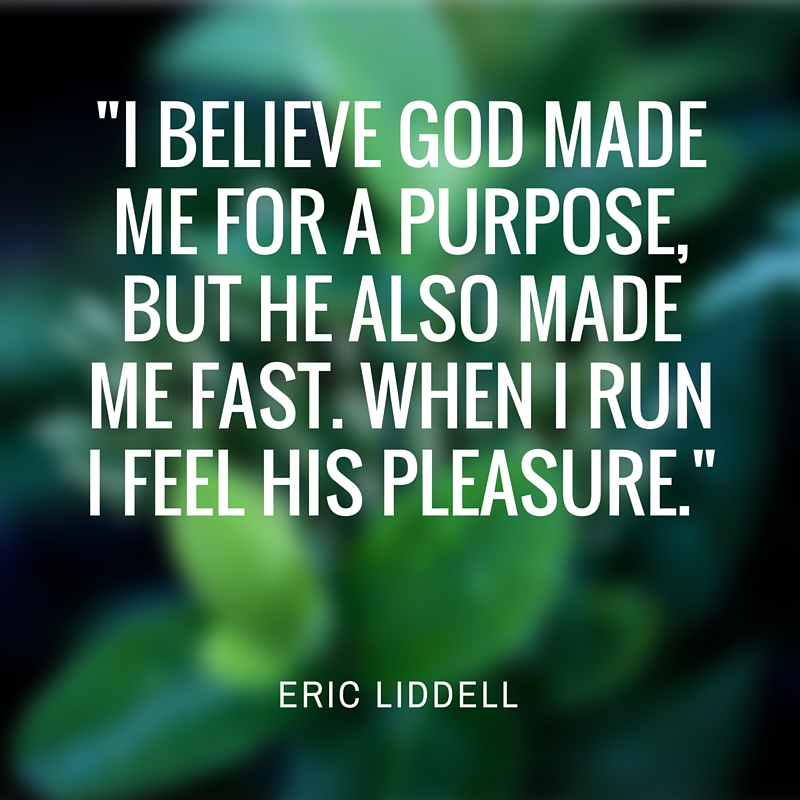 I'm participating in the #periscopewithpurpose challenge during the month of October, hosted by Mel at blog clarity. Today's prompt for the scope (also known as a broadcast, if you aren't familiar with the platform) is 'feelings'. Not just any feelings, but specifically how they relate to one's career or primary focus.
This quote by Eric Liddell, the Olympic Gold medalist, immediately came to mind. Knowing and understanding our purpose is so important. I think a lot about feelings. My feelings and emotions are the driving force behind the scene I'm writing. If I don't understand the purpose behind a significant sentence or a scene in a novel I'm writing, my productivity dwindles quickly and I'm tempted to abandon the proverbial ship. More importantly, if readers don't empathize with my character's feelings, they might be tempted to put down my novel. We don't want that. As you can see, feelings play a huge part in the writing life. So here are 10 reasons why I write:
To figure out how I feel about the world around me.
Obedience to God's calling in my life.
So my children can see me dream big, experience failure, and work hard to achieve a huge objective.
Because it's fun. Mostly.
 The written word leaves a legacy.
Share my faith with others.
Work through painful life experiences.
Emphasize my belief in lasting love.
Earn money for our family.
Experience the joy that comes from wrangling words, thousands of them, into a plot and eventually a completed story.
There you have it. A sneak peek inside a writer's motivation to do this hard thing of making up stuff about our imaginary friends. If you'd like to see what this periscope thing is all about, you can find me at: periscope.TV/heidimccahan. Replays are available for twenty-four hours. But don't fret if you miss one. I'm here, er, there all month.
If you'd like to check out one of my novels, the Kindle edition of Covering Home is only 99 cents through Saturday, 10/10. Click here and it will take you straight to Amazon. Clever, yes?
Related Posts
About Author