Ten Reasons Why a Writer's Conference is a Must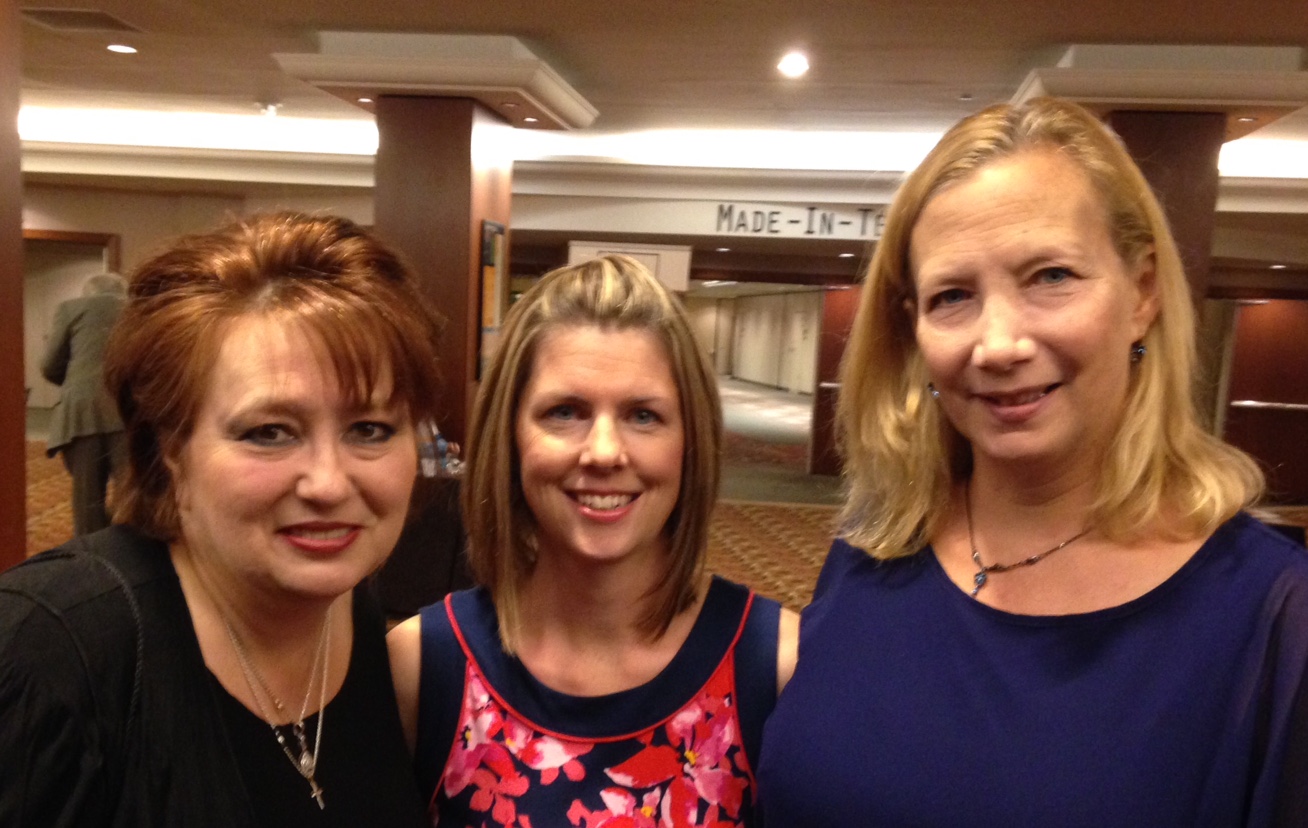 I've just returned from my very first American Christian Fiction Writers conference. What an awesome experience! I had no idea what to expect and there was a bit of apprehension as I packed my bags for Dallas last week. It takes a village for a mama to leave town and when the stomach bug visited our youngest the day before I left, part of me wondered if attending a conference wasn't too much of a sacrifice at this point in my life. Well. So glad the self-doubt was squelched. Several close friends and family members lifted me up in prayer and sent me on my way. If you are a writer wondering if a conference is an objective you should aim for, here's 10 reasons why I believe it's a must-do.
Inspiration: from pithy quotes to sessions led by leaders in the industry, inspiration abounds in a conference setting. Writers I respect and admire give generously of their time and talents so we can improve our craft. Bill Myers, a best-selling author and award-winning filmmaker, blew us out of our chairs with his amazing presentation. My take away from that speech? "The key to my success is I'm a crybaby, a coward and a moron." He went on to share how saying yes to God transformed his life.
Connection:  in the past five years, I've shared almost every chapter I've written with a phenomenal group of ladies. Yet we've never met in person. When one member (who happens to live in South Africa) mentioned months ago she'd be in Dallas, I decided if she could make it, so could I. Although not everyone in our group was able to attend, three of us did and we had a wonderful time. Here we are in the photo above, all dressed up and waiting to attend the annual gala. It's very encouraging to be among 500 other people who 'get' you. Share similar dreams. Wrestle with the same challenges. Understand the roller-coaster ride that is the writing life. Even if you feel intimidated because you're 'new' to writing and don't know a single soul attending, I promise that emotion is quickly trumped by a sense of connection once you arrive.
Mingling: where else can you ride the elevator with your favorite authors or watch Francine Rivers, the poster woman for Christian fiction, accept the lifetime achievement award? I must confess I went a little fan girl on Denise Hunter in the hallway. She was very gracious. It's amazing who you can hang out with at a small conference if you muster up your courage and step outside your comfort zone.
 Encouragement: This is an unexpected bonus benefit. Yes, exhaustion comes with the territory, too, but I didn't expect to come home feeling so excited about writing and eager to get back into creative mode. It's as if the proverbial well has been filled.
Facing your fears: if you feel so inclined, this conference provides the opportunity to pitch your manuscript to a real, live agent and/or editor. Yes, it's nerve-wracking, but it's also part of the publishing process and a phenomenal opportunity for professional growth. I pitched twice the weekend and both experiences went very well. The burst of confidence I'm enjoying now was worth the hard work in the weeks leading up to the conference.
Comfortable accommodations and scrumptious meals: for a stay-at-home mom who spends a lot of time providing these things for others, it was so nice to stay in a lovely hotel and have delicious meals prepared and served. The adult conversation was pretty fabulous, too.
Industry insights: experienced authors, publishing house editors, literary agents, the board of directors … so many opportunities available to hear what's going on in this ever-changing industry. There's never been a more exciting time to be a writer and it was fun to hear first-hand what's on the horizon.
Affirmation: no, you aren't crazy. Those voices in your head are a gift. Use them wisely.
Volunteer:  so this is one area where I didn't participate and now I wish that I had. Anyone can serve in a role that suits you at this conference. Take a shift at registration, handing out packets to attendees. Or be a timekeeper and monitor the length of appointments for those pitching to editors and agents. From my observation, it looked like a fun way to participate and get involved without making a huge commitment.
Celebration: ACFW honors excellence in Christian fiction, both for published and pre-published authors. We are all readers (most likely) and can recognize a phenomenal story. I enjoyed seeing my favorite authors accept Carol Awards for their novella and novels. The awards for pre-published authors were also fun because their names are familiar to me and they are just so stinkin' thrilled to have won the Genesis award.
There you have it. Ten reasons why I'm glad I stepped out in faith and went to my first conference. Yes it was scary … A financial investment … An unusual experience for my family who isn't used to a traveling mom. But all very worth it.
Your turn: what's your favorite take-home message from a conference or retreat? Do you have any advice to share with someone who hasn't yet attended? Please share your thoughts in the comments. 
Related Posts
About Author
Comments