A Review of Nicole Baart's New Release The Beautiful Daughters
I'm deadline free (for the near future) and back to my irregularly scheduled blogging. One of my favorite authors released another novel last week and I was delighted to be a part of her launch team. If you haven't read Nicole's work yet, I highly recommend it.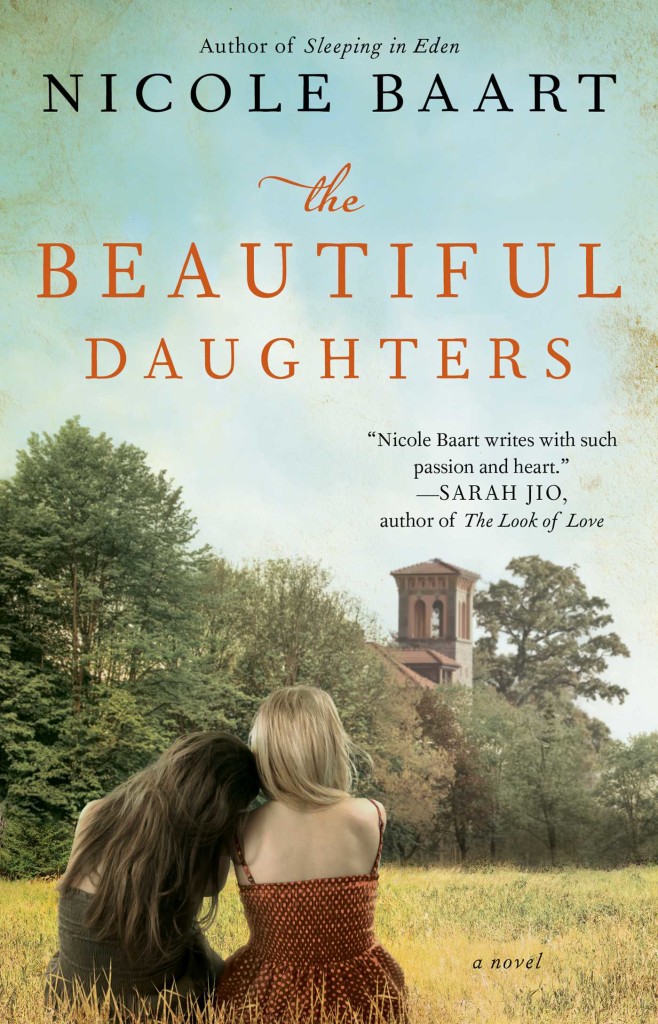 Blurb:
Adrienne Vogt and Harper Penny were closer than sisters, until the day a tragedy blew their seemingly idyllic world apart. Afraid that they got away with murder and unable to accept who they had lost–and what they had done–Harper and Adri exiled themselves from Blackhawk, Iowa, and from each other. Adri ran thousands of miles away to Africa while Harper ventured down a more destructive path closer to home.
Now five years later, unexpected news forces Adri and Harper together again, and the two cannot avoid facing their memories and guilt head-on. As they are pulled back into the tangle of their fractured relationship and the mystery of Piperhall–the sprawling estate where their lives first began to unravel–secrets and lies are laid bare. The former best friends are forced to come to terms with their shared past and search for the beauty in each other while mending brokenness in themselves.
My review: 
One of my favorite aspects of reading a Nicole Baart novel is the rich, nuanced characters she immerses in a complex plot. The Beautiful Daughters is no exception. From an orphanage in Africa to a small town in the midwestern United States, the reader is drawn into the lives of these two young women, both struggling to make sense of their current circumstances against the backdrop of their broken relationship. This is a powerful story about coming of age, friendship, and the human condition of dealing with our less-than-perfect pasts while trying to move toward a hope-filled future. Well done, Nicole Baart!
There's a Goodreads giveaway going on now. US residents may enter to win one of ten paperback copies. More details available here. Hurry, contest closes on May 12th.
Thanks to the author and Atria Books for providing a complimentary copy of this novel in exchange for an honest review. The opinions expressed here are my own.
Next up:
This is the Story of a Happy Marriage  by Ann Patchett: a friend recommended this recently and I'm really enjoying it. It's a series of essays, blended together to give us a candid look at both her personal and professional experiences. I hope to post a review next week.
Your turn: what are you reading? Leave a comment below. I'm always looking for recommendations.
Related Posts
About Author
Comments