Blogging A to Z: C is for Cross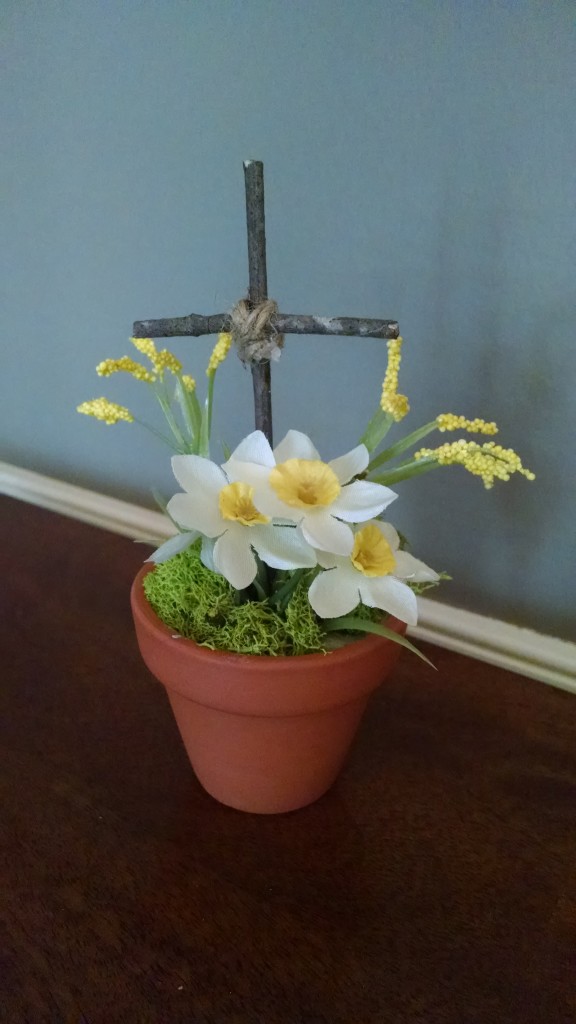 I wandered around Instagram this morning looking for an amazing picture of the cross to compliment today's post. Then I remembered my goal of documenting ordinary moments and realized the perfect object for a quick photo op sat right next to me on the table. This is Eli's craft from preschool this week. Once again, I'm touched by their thoughtfulness and creativity in helping the children build meaningful gifts that teach them about our Christian faith.
"But he was pierced for our transgressions, he was crushed for our iniquities, the punishment that brought us peace was on him, and by his wounds we are healed."

-Isaiah 53:5 (NIV)
Have a blessed Good Friday, everyone.
Related Posts
About Author
Comments