Wordless Wednesday: Unexpected Inspiration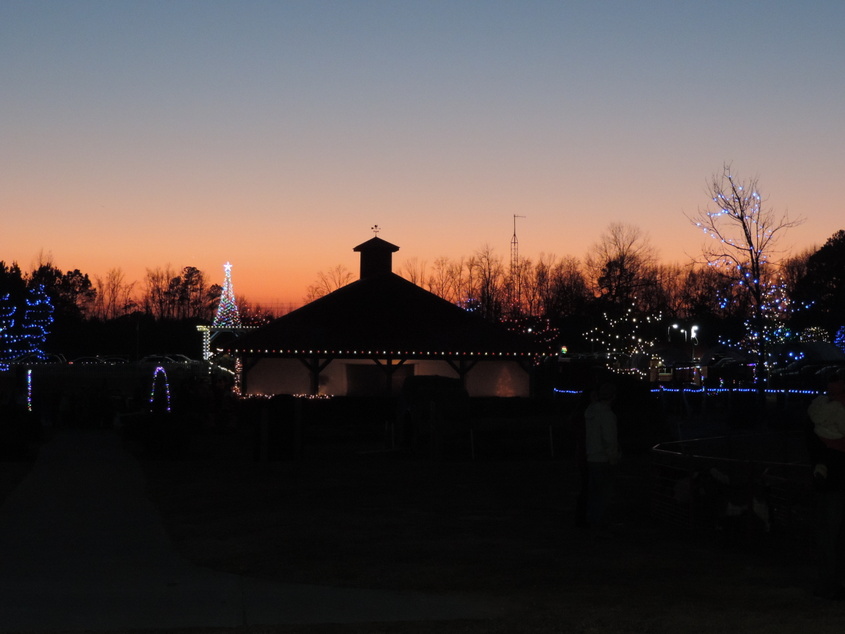 A plot shows up when you least expect it.
We visited a local farm to enjoy their Christmas lights. I took this picture while we waited in line to ride the train. As soon as I saw the picture on my camera's screen, two fictional characters I haven't even met yet materialized in my imagination. A tingle shot through me and my stomach went all warm and fuzzy. That feeling. The one that both excites and scares me just a little.
We have a plot, people.
Welcome to an evening in the life of a writer. I promise I'm not crazy.
I spent the rest of our outing exclaiming over the beautiful lights and trying to coax my new imaginary friends out to play. They weren't shy. I had snippets of scenes, at least two conversations, and a handful of plot twists all dreamed up by the time I got home. Sleep alluded me as the excitement and anticipation of writing a new story hummed in my mind.
I can't wait to wrap up my current project and dive into this new, mysterious story swirling with possibilities.
I'm linking up with 5 Minutes for Mom and their weekly Wordless Wednesday meme. Post a photo and join the fun here.
Related Posts
About Author
Comments