An Interview with Helsinki Sunrise hero, Adam Carter
As a writer, I thoroughly enjoy meeting other writers and getting to know the characters they craft in their stories. Adam Carter's story is a delightful read and I'm grateful he took the time to stop by the blog today and share some interesting things about himself.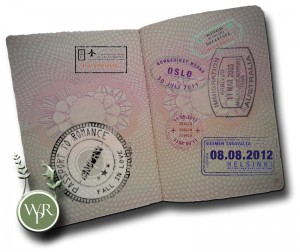 Helsinki Sunrise, a Passport to Romance, blog tour follows on from yesterday's stop in Tennessee, USA with Johnnie Donley where Marion showed us why she chose Finland for this story.
Tell us your name and a little bit about yourself?
I'm Adam Carter, and I was born and bred in sunny South Africa. Six years ago I answered God's call on my life and became a missionary. For the past few years I've been working in Zambia amongst rural Africans.
Adam, where do you live now and why have you chosen to live there?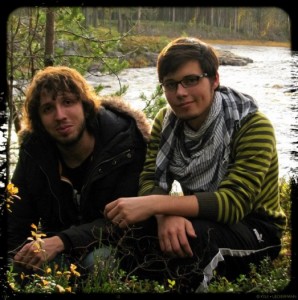 At the moment, I'm in transition. It was in Zambia where I met my Finnish friend, Mikko Mikkola, a few years ago. He'd come there on a short term mission trip. Mikko is the reason I suddenly find myself in Finland. For the next three weeks I'll be in seclusion at his grandparents' summer cottage to fast and pray in preparation to teach the Finns about prayer at the School of Intercession. I can't blame Mikko entirely, though. He asked, but God said go. Immediately.
So, here I am, on the other side of the world, wondering how my life did such a turnaround. My home base for the next year will be a town in the middle of Finland with a name I can't pronounce.
What is a quirk of your personality that most people wouldn't know?
Lack of sleep makes me grumpy.
Name two things you would hate people to know about you?
I wasn't always set apart for God. I'm a sinner saved by grace and there's no sin of mine so great that Christ's sacrifice hasn't covered. The things I'd hate people to know only bear testimony to God's great love and mercy.
That being said, I'm really glad nobody was around to witness my stupidity at loosening the wrong end of the rope when I used Mikko's canoe. I had to come up with a plan fast of how to tie it up. Thankfully, only God witnessed that act, and that's the way it's going to stay.
 What do you like to do in your spare time?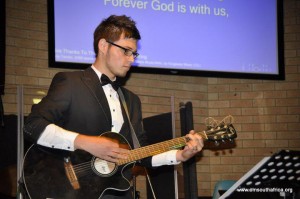 A missionary has spare time?
I'm only joking. Seriously, when I'm not helping people or spending time in prayer, I like to relax by playing my guitar or reading.
Tell us about your special lady. What makes her special?
Eveliina Mikkola, my friend's baby sister… Ah, she's an amazing, sophisticated, successful and beautiful woman who knows exactly what she wants. But seeing the hurt in her eyes, made me want to help her, pray for her, and lead her back to Jesus.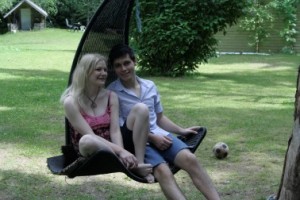 The first time you saw her, what did you think?
My first thought? Is she going to belt me in the head with that birch log?
Did you like her immediately, or did she have to grow on you?
I liked Eveliina long before we even met. She's Mikko's little sister and I'd heard so much about her. But, she certainly was determined to get me off the island and gave me a hard time initially.
What is your favorite thing to eat and drink?
I'm South African, so definitely a braai (barbecue), but I guess in time I'll get used to the Finnish version of grilling makkara instead. Mikko tells me you can even cook these sausages on a sauna's heating stones.
If you had to fight, what would your weapon of choice be and why?
There's only one answer to that question— the Bible, God's word. It's the most powerful weapon there is. No other weapon can stand against it. Jesus fought his battles with it. And if it was his weapon to fight the toughest of fights, why would I want to choose anything else?
Pepsi or coke
Coke. Nothing goes down better with a braai.
Tea or coffee
Coffee—bottomless.
Elephant or tiger
Elephants. You can't ride a tiger.
Roast dinner or burger and chips (fries for our US readers)
There's nothing like good, wholesome home cooking, so it would have to be a roast dinner.
Classical music or pop
Classical…the music of angels. It can transport you right to heaven itself.
Sunrise or sunset
African sunsets are golden. But our sunrises are also spectacular. I see them both every day—they're the times I like to meet with the One who made them.
Can I pick both?
Of course you can. It's hard to choose just one. Would you rather walk or run?
Walk. As a missionary in rural Africa, I walk…a lot. No one is ever in a hurry there—Africa time, you know—which is a good thing because spreading the Good News shouldn't be done on the run. The feet of those who take the time to bring the Gospel to those in need are beautiful, aren't they?
Chocolate or crisps (chips for our US readers)
Chocolate. We all need something sweet in life. However, if everyone had Jesus, they wouldn't need chocolate, would they? And Jesus is far better than chocolate.
What would you like as your epitaph?
He loved God passionately and died in His service.
Thank you so much for your time today, Adam. I know you're a busy guy. One of the joys of reading includes exploring the world from the comfort of our favorite reading nook and I feel like you shared a glimpse of your global experiences with your readers. We're grateful for that.
Heidi's Review of Helsinki Sunrise: In her debut novella, Marion Ueckermann paints a vivid picture of Adam Carter's faithful service to the Lord and steadfast determination to find solace in his friend's Finnish island retreat. When the determined, strong-willed Eveliina also claims ownership of the secluded cabin, sparks fly and a battle begins. Adam is focused on maintaining his fast and reaching the lost of Finland, while Eveliina wants no part of his plan or his faith. Through humorous misadventures, including many efforts on the part of Eveliina to tempt Adam to break his fast, readers will enjoy this delightful story of dealing with life's unexpected twists and turns within the larger context of God's sovereign plan. From the spot-on character development to the fast-paced plot, you won't want to miss the fabulous inspirational romance that reveals a glimpse of Finland's beauty without ever leaving your zip code.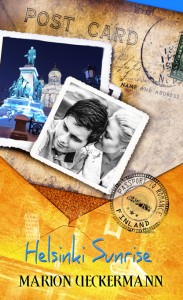 Be sure to follow this blog tomorrow to Johannesburg, South Africa where we'll learn  more about Helsinki Sunrise's author, Marion Ueckermann, from Ruth Dell on  International Christian Fiction Writers.
 There will be an eBook of Helsinki Sunrise up for grabs today. To be entered  into the draw, please leave a comment with your email address before  September 19th.*
Numerous eBooks of Helsinki Sunrise will be given away on the blog tour, so take a  journey to each of the stops and leave a comment. Don't forget to include your email  address.
Helsinki Sunrise is available to purchase from Pelican Book Group, Christianbook.com, Amazon, Barnes & Noble, Kobo, and iTunes.
Watch the Helsinki Sunrise book trailer on YouTube.
Watch the Passport to Romance book trailer on YouTube.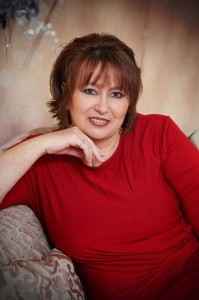 Marion Ueckermann's passion for writing was sparked in 2001 when she  moved to Ireland with her husband and two sons. Since then she has  published devotional articles and stories in Winners, The One Year Devotional  of Joy and Laughter (Tyndale House Publishers), and Chicken Soup for the  Soul: Miraculous Messages from Heaven, and her debut novelette, Helsinki  Sunrise (White Rose Publishing, a Pelican Book Group imprint, Passport to  Romance series).
Marion blogs for International Christian Fiction Writers and Beauty for  Ashes. She belongs to Christian Writers of South Africa and American  Christian Fiction Writers. She lives in Pretoria East, South Africa in an  empty nest with her husband and their crazy black Scottie, Wally.
Connect with Marion Ueckermann: Website / Amazon/Facebook /  Twitter/Pinterest
Blogs: A Pebble in my Pocket / Foreign Affaire
* Void where prohibited; the odds of winning depend on the number of entrants. Entering the giveaway is considered a confirmation of eligibility on behalf of the enterer in accord with these rules and any pertaining local/federal/international laws.
Permission to use images obtained.
Related Posts
About Author
Comments