Throwback Thursday: Three Generations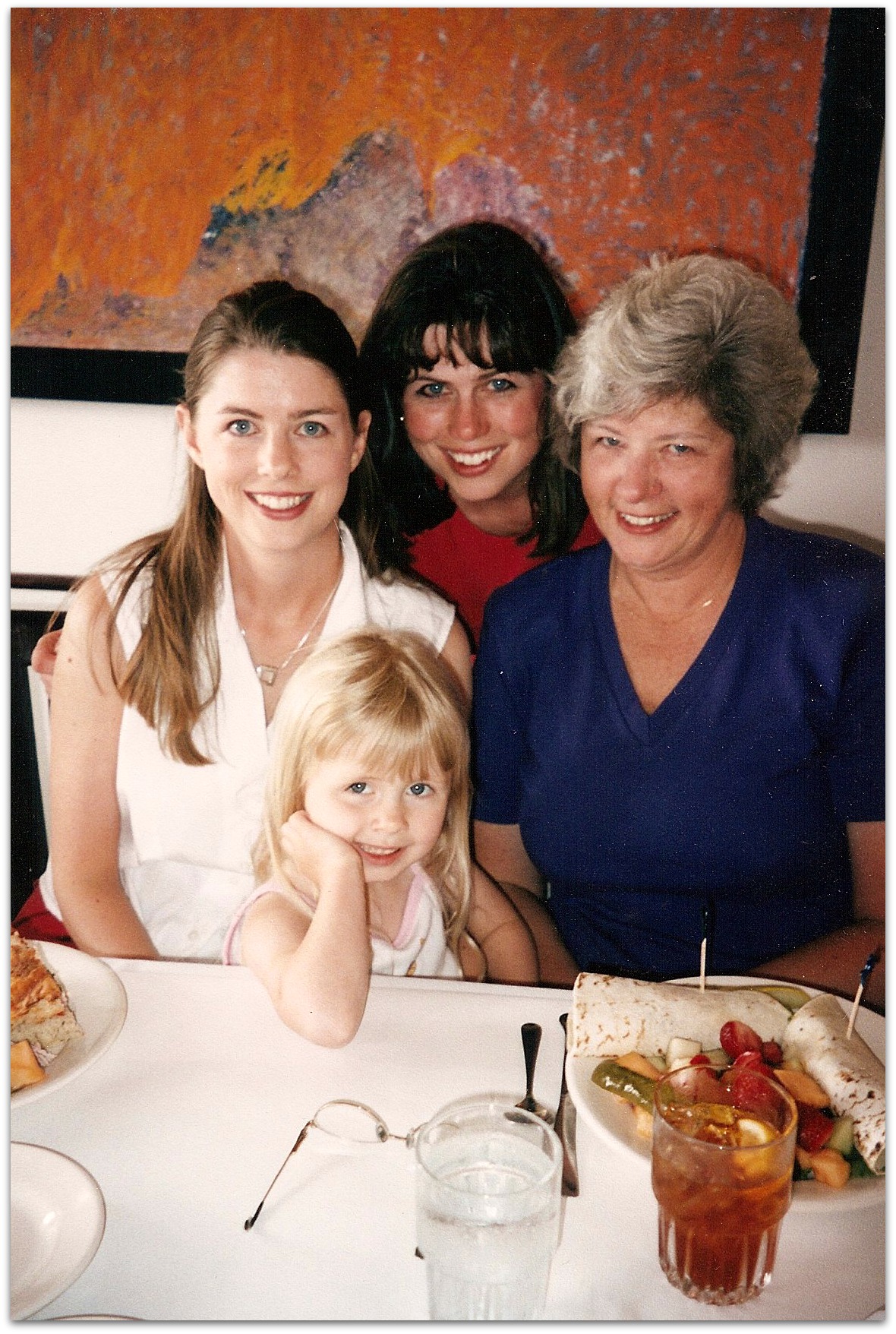 I was searching for a picture of my first Mother's Day and came across this gem, instead. Of all the family photos in the "archives", this has to be one of my top 5 favorites. What is it about multi-generational pictures that tug at our heartstrings? This is me, my mother, my sister and her oldest daughter. I can't believe it's been 12 years.
We had a great lunch a day before the wedding at this fun little bistro. It's all such a blur, with so many emotions and expectations surrounding a milestone event. But these are the moments that I treasure, surrounded by the people that mean the most to me.
A huge thank you to my friend, Caryn Olson, for using her mad photog skills, capturing this beautiful moment and being a bridesmaid.
Jessica Turner at The Mom Creative  launched a new link up recently. We're sharing the stories behind our Throwback Thursday posts. So click here and share your story, k?
Related Posts
About Author
Comments