{Almost} Wordless Wednesday: Kayaking Santa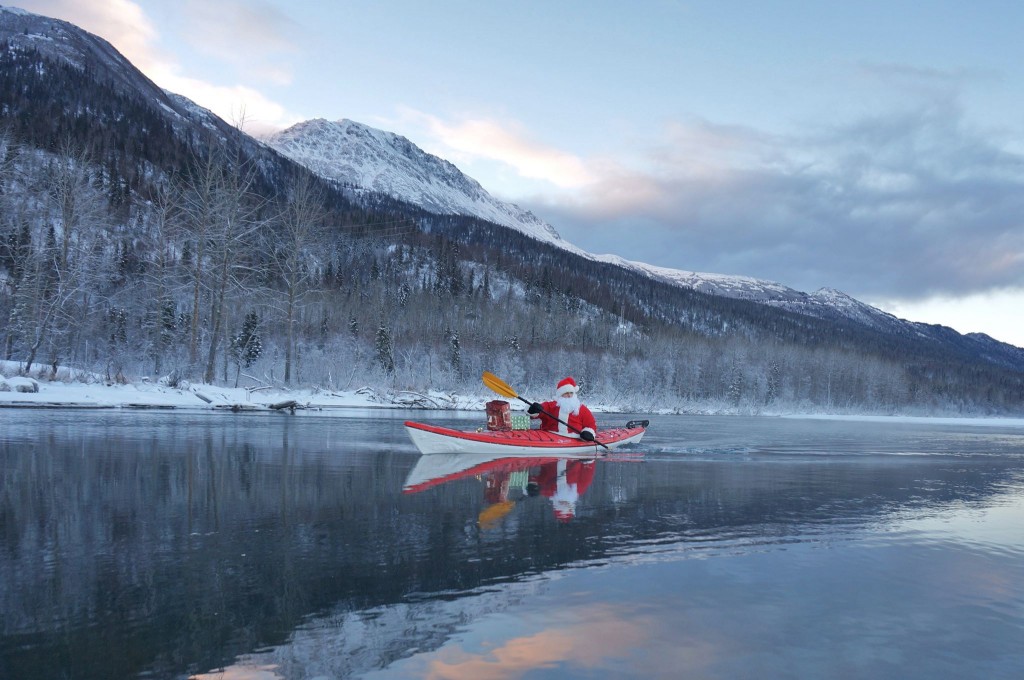 Photo credit: Lifetime Adventures near Palmer, Alaska
I saw this picture on Facebook last week when Alaska magazine posted it in their feed. It made me smile and stuck with me. Wouldn't it be awesome if Santa delivered gifts via kayak?
The snow covered background, the winter sky … brings back such fond memories of my childhood in the Last Frontier.
I'm linking up with Five Minutes For Mom today. Drop by and check out lots of great Wordless Wednesday posts. 
Related Posts
About Author