The Ten on Tuesdays: Project Life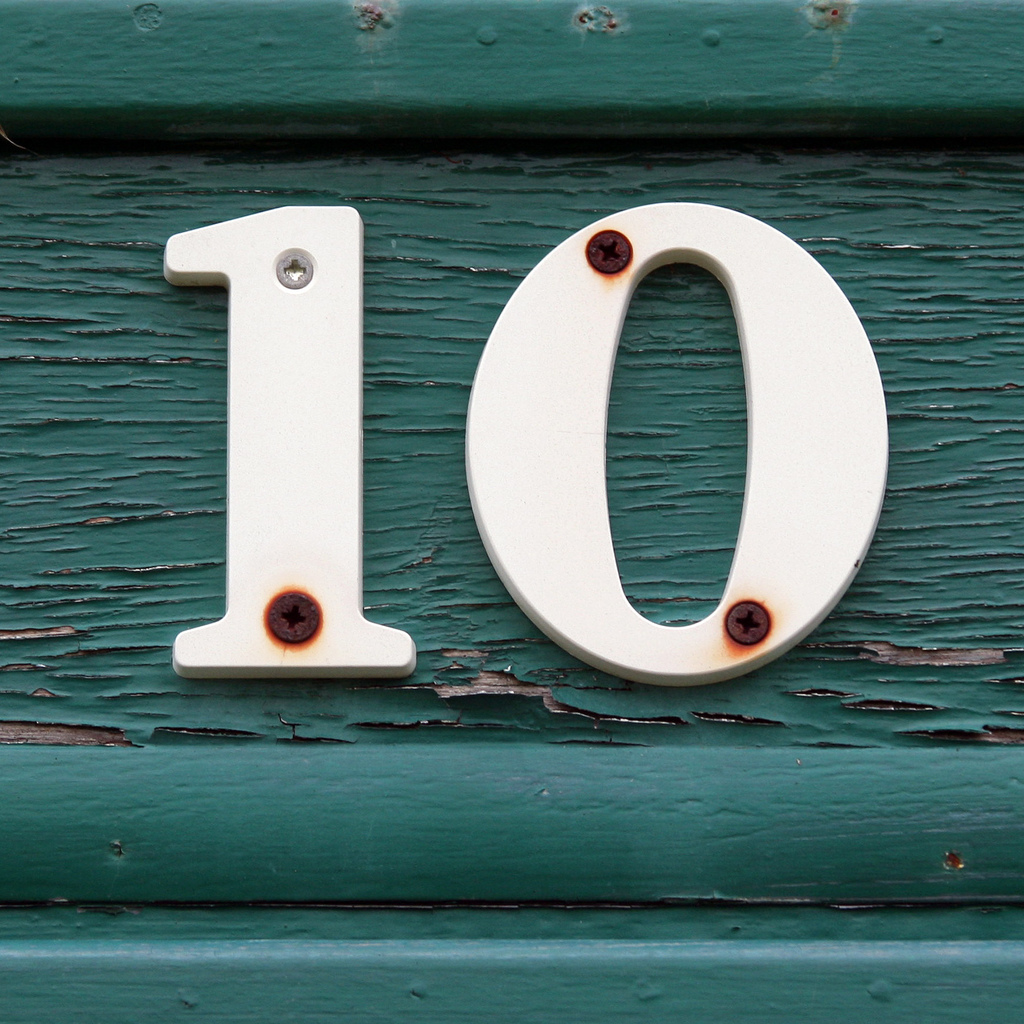 Calling all memory keepers. Do you have a closet full of patterned paper, fancy markers and stickers that you never use? Is your kindergartner's baby book just as empty and pristine as the day you purchased it? If you're like many mamas with three years of digital photos living on your hard drive (or your smartphone), let me tell you about something that could quite possibly change the way you document your family history…
It's called Project Life. I've followed Jessica Sprague  for several years, dipping my toe into the digital scrapbooking pool every now and then as she released a new class or introduced a product that intrigued me. Recently she announced that Project Life was available digitally and I couldn't resist checking it out. While Becky Higgins deserves the credit for designing and creating the original Project Life system, I wasn't interested in purchasing a new set of albums, special cards, etc. I'm going digital all the way, baby. Here's how it works:
1. Templates: There are several to choose from but each 12 x 12 page is designed to document your life, one week at a time. This might be a child's milestones, your iPod playlist, funny Facebook status…whatever significant moments in your life you want to remember.
2. Themes: the possibilities are endless but if you possess a basic knowledge of digital photo editing, you can add to or modify almost any of the existing Project Life digital products that are available. That's the beauty of digital-don't like something, just change it.
3. Everything you need exists in a digital file. Templates, your digital photos (of course), the embelishments, journal cards. All of it. Hallelujah.
4.It's all about the cloud. Let's face it. We are guilty of excessive documentation. But now that you have a gazillion pictures of your precious offspring, it's time to sort out your favorites and preserve them for all time. I use Dropbox as a temporary holding place for my Project Life photos.
5. Free product: If you take one of Jessica Sprague's classes, she includes a generous amount of free digital product with each class. Her fees are quite reasonable, there's tech support and the content is available forever. And let's not forget Pinterest, where generous crafty types pin lots of free Project Life material. Becky Higgins and Persnickety Prints also have freebies.
6. Start now: How do you eat an elephant? One bite at a time. Start documenting your life a week at a time with Project Life and you'll have a great start on this year's album. Set realistic goals for yourself and no guilt about what you haven't finished yet.
7. Fun for the whole family: our kids love looking at pictures. They love hanging out and flipping through album pages and I love hearing their color commentary about our past adventures.
8. Imitation is the sincerest form of flattery: If this is overwhelming and you have no idea how to get started, the links I mentioned earlier have excellent resources and the mom creative  has a Tuesday link up every week where others share their work.
9. When in doubt, Shutterfly! Becky Higgins and Shutterfly have partnered together to produce beautiful PL themed photo books. They offer a limited selection and you may find it cost prohibitive . Click here for more details.
10. If I can do it, so can you. Here's one of my pages from February.  This is a standard Project Life template with some extra swag in the background, compliments of Jessica Sprague.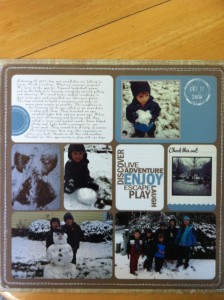 Go on. Take the Project Life plunge!
Related Posts
About Author