The Ten On Tuesdays: Books You Need in Your Beach Bag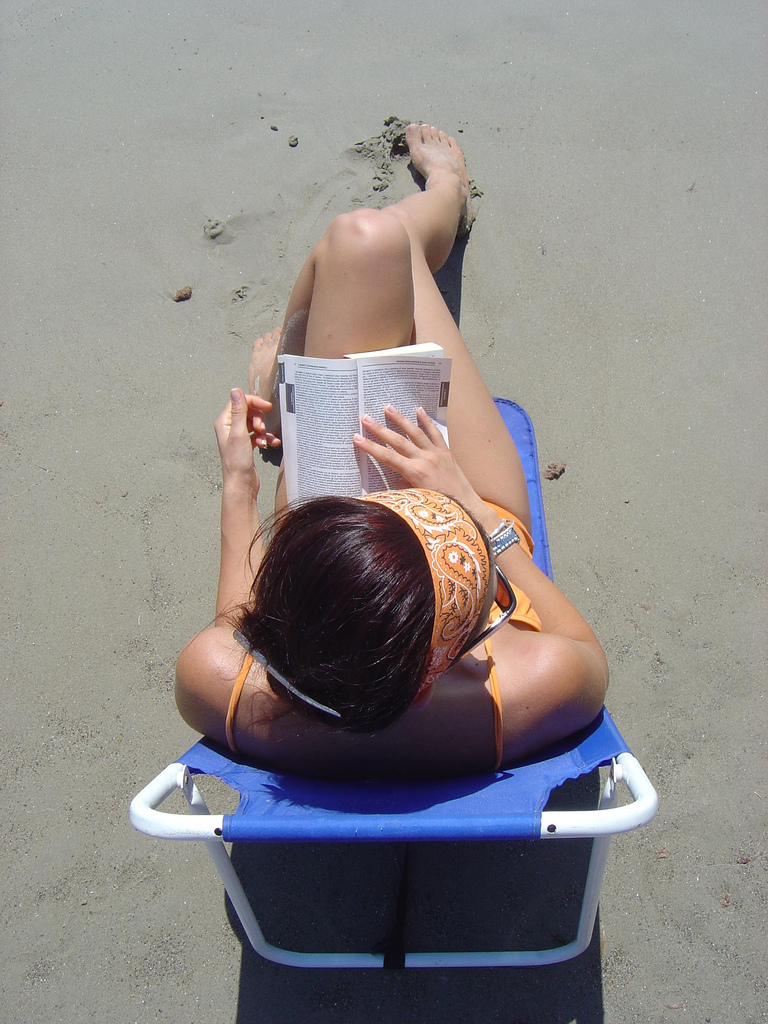 Because it's raining (still)…because my boys are begging to go to the pool that doesn't open for two more weeks…because I have visions of my toes in the sand and a light, fluffy read in my hands…
I'm linking up with The Broke and Bookish blog today where us bookish-types are posting our favorite light and fun reads. Also known as books best read at the beach or beside the pool.
1. Rachel Hauck's Once Upon A Prince. Who doesn't love a modern-day fairy tale set in beautiful St. Simons Island, Georgia? Commoner meets royal prince while he's on holiday at the beach and the wooing ensues. This is a light, fun read in the inspirational fiction genre from one of my favorite authors.
2. Mary Beth Whalen's The Guest Book : Single mom returns to her favorite North Carolina beach house and re-visits a guest book where she and another boy exchanged messages from summer to summer. Her quest to reconnect with the mystery artist makes this a wonderful summer read.
3. Mary Beth Whalen's The Mailbox: A mysterious mailbox in Sunset Beach, NC that offers advice to the lovelorn, a reunion romance with a childhood sweetheart…what's not to love? Mary Beth Whalen is one of my favorites and I'm eagerly awaiting her new release next month.
4. The Convenient Groom : Celebrity matchmaker unceremoniously dumped on her wedding day, handsome carpenter swoops in to pick up the pieces. When I want to read a fun, light-hearted romance with a swoon-worthy hero, Denise Hunter is my go-to author.
5. Safe Haven: Even if you saw the movie, the book is still worth reading. Anything set in Southport is a win for me. This is not all light and fluffy–typical Nicholas Sparks; there must be some sort of heart-pounding drama. The domestic violence plot thread adds an aspect of darkness but it will keep you turning those pages, for sure.
6. Wallflower in Bloom:  A wallflower whose life revolves around her job as personal assistant to her celebrity brother, the protagonist drowns her sorrows from a bad break-up by filling in as a last minute replacement on Dancing With the Stars. A hilarious story from the author of Must Love Dogs.
7. The Blue Bistro: Elin Hilderbrand's novels are either a hit or a miss for me, but this one and Barefoot Summer are two of my favorites. If you are a foodie who loves a good romance, this one's for you.
8. Courtney Walsh's Sweethaven Series: A three-book series about friendships among four women, summers spent at the lake, scrapbooking and several sweet romances that overcome real-life obstacles. Good stuff.
9. Dorothea Benton Frank's new release: The Last Original Wife. Because I love almost everything she writes, I'm going to take a chance and say this will be one you won't want to miss. The first chapter is available here .
10. And…just in time for Mother's Day…the Kindle edition is free for a limited time only so go get it…Sparkly Green Earrings by Melanie Shankle is a hilarious, heartwarming look at motherhood. One part memoir but two parts stand-up comedy, she knocks this one out of the park. If you are a mom, think of it as a gift for yourself this Mother's day. You're welcome.
How about you? What's in your to-be-read pile this summer? 
photo credit: Compfight 
Related Posts
About Author
Comments