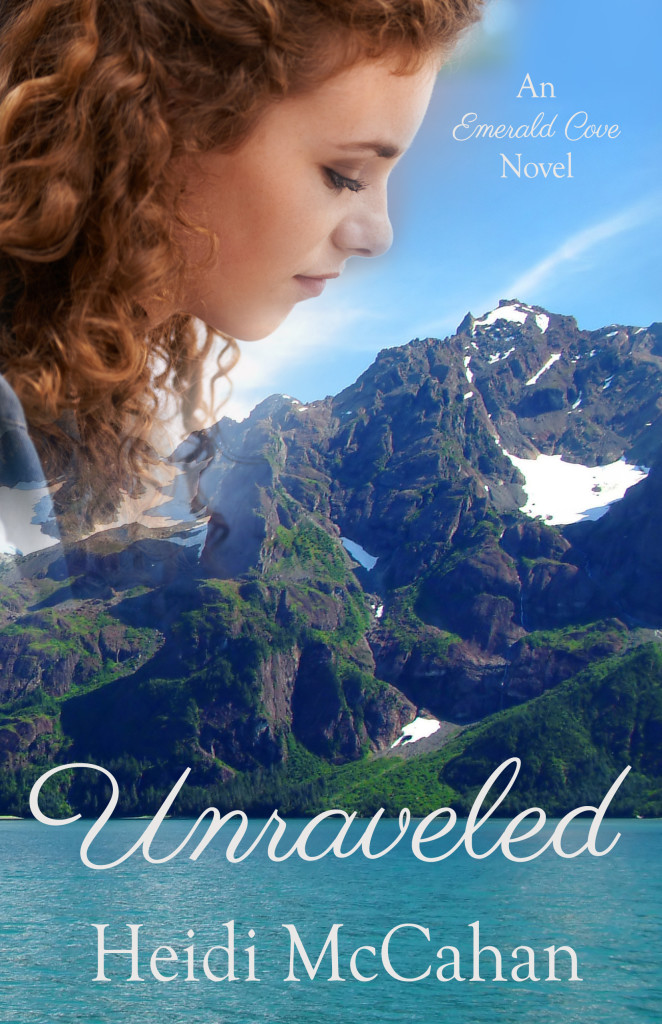 My debut novel, Unraveled, released April 2014. In celebration of its first book birthday, I've updated the cover design and officially declared it Book One in the Emerald Cove Series. A novella, Love Flies In, will follow in June 2015. I'm also targeting late 2015 for releasing the next novel in the series, featuring Jeremy Tully as the hero.
A work of fiction, Unraveled is the story of my heart, inspired by the people and communities of Southcentral Alaska, where I spent my formative years.
Here's a little blurb to whet your appetite for this inspiring, heartwarming romance about forgiveness and second chances:
Blind-sided by her fiance's questionable behavior, Lauren Carter returns to the one place she's managed to avoid, the small Alaskan town she used to call home. She's spent years running from her scandalous past and now she's forced to confront an uncertain future.
Blake Tully, wildly successful owner of Emerald Cove's new whitewater rafting and kayaking business, finds Lauren's unexpected reappearance in his life ignites old feelings. Although she broke his heart once, he longs to give his childhood sweetheart a second chance.
Will Lauren allow her shameful secret to define her? Can Blake forgive her when he discovers the reason she's been hiding?
Follow the story of these two shattered hearts as they discover the beauty of grace and forgiveness.
Unraveled is now available in paperback here. Prefer your e-reader? I hear 'ya. The Kindle version of Unraveled is also available here. If you've stepped into the world of audiobooks, the talented Laura Jennings did an incredible job narrating this story. The Audible version is available here.
Thank you to Lynnette Bonner of Indie Cover Design for this amazing book cover.