Cover Reveal | The Firefighter's Twins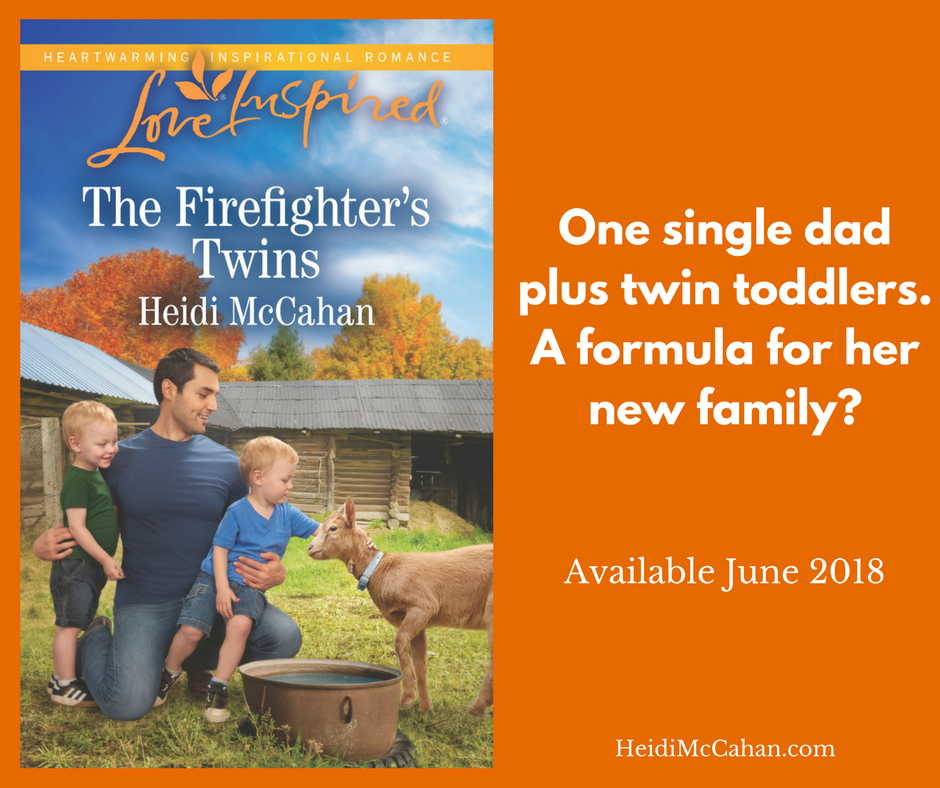 You know it's going to be a great day when you wake up to this in your inbox.
That hero. Those twins. And a goat. I can't even.
This book cover exceeds my wildest expectations. I'm super grateful that the design team at Harlequin knocked it out of the park.
Here's the back cover copy:
Since his wife left, fireman Shay Campbell has focused on work and his twin toddlers. But the lovely Natalie McDowell is making him rethink that decision. She's great with his boys, and they adore her. But he can't go through losing someone again. Will a dream job offer win Natalie's heart, or does it belong to Shay and the twins?
Click here to pre-order. Paperbacks available May 22nd, 2018 and digital editions launch June 1st.
If you'd like to read more about this book's journey to publication and how I received The Call from Harlequin, I shared a bit about that here.
I can't wait to share The Firefighter's Twins with all of you. Thanks for cheering me on.
Happy reading, friends!
Related Posts
About Author