Five Minute Friday | Mail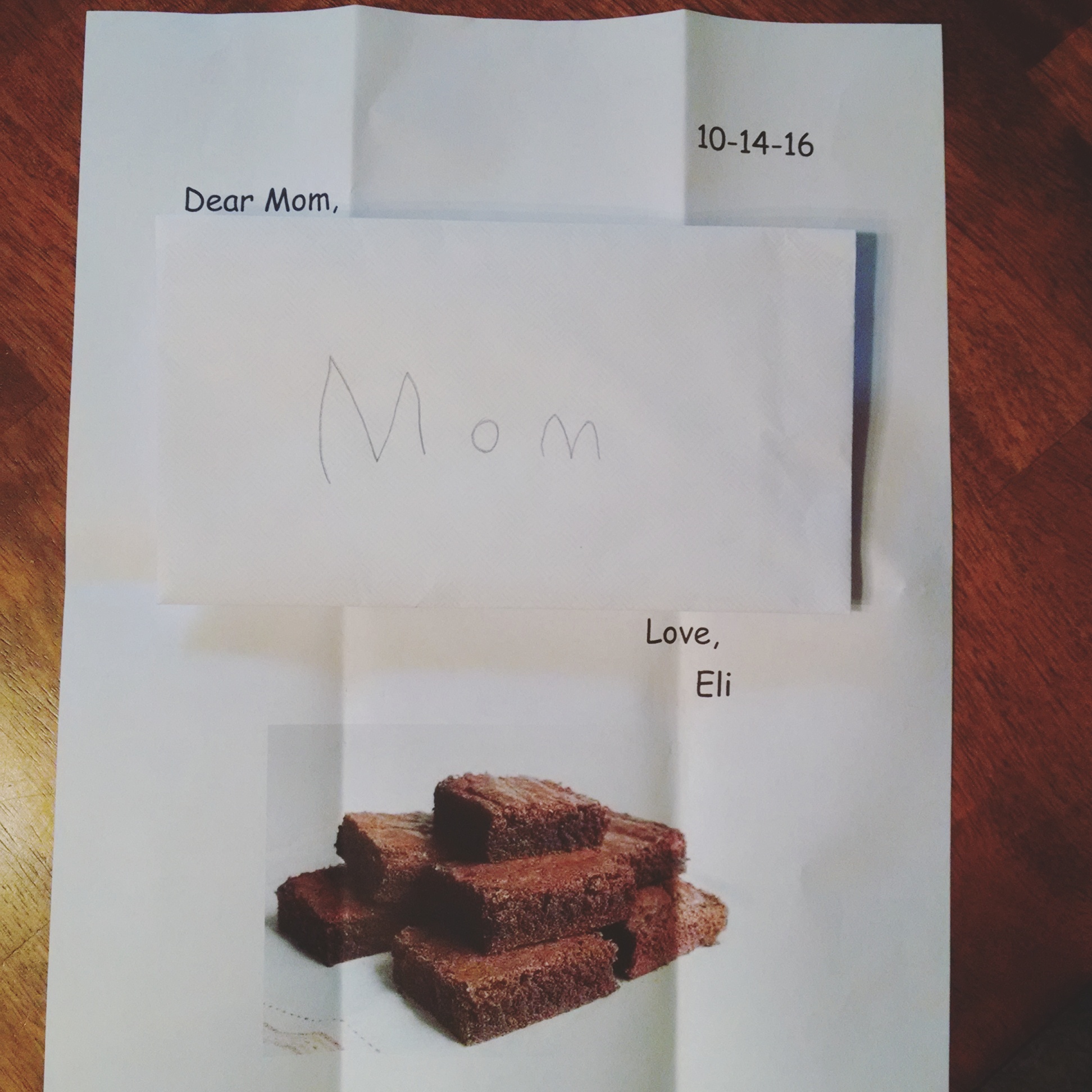 When I saw the prompt for today's post, I was tempted to skip because all that came to mind was my favorite lines from the epic Tom Hanks and Meg Ryan movie You've Got Mail (Nora Ephron) …
"… all this nothing has meant more to me than so many somethings …"
"How about coffee, drinks, dinner, a movie … for as long as we both shall live?"
"Don't you love New York in the fall? It makes me want to buy school supplies. I'd send you a bouquet of newly sharpened pencils if I knew your name and address…"
"Whatever else anything is, it ought to begin by being personal."
…I could go on and on. While highly entertaining to reflect on one of my favorite movies of all time, it isn't very original to share those quotes here.
I was feeling stumped about how to write anything meaningful, when the best kind of mail–real, live mail–arrived after school. Hand-delivered by none other than the resident first grader. He's working on letter writing at school and warned me last week that I'd be receiving piles of letters from him.
Oh, rats. Woe is me. Letters from one of my children. (All tongue-in-cheek, of course. I treasure their notes and save every single one).
This particular missive is a request to bake together. Brownies, muffins, scrumptious pastries, just to name a few. Isn't he precious?
How could I say no?
Such a sweet note and a poignant reminder of how important quality time is with our littles because they grow up so quickly.
This post is part of Five Minute Friday and 31 Days of Five Minute Free Writes. Want to join this delightful community of free-writing folks? More details here. 
Related Posts
About Author
Comments