What's Your Groove? | My Writing Playlist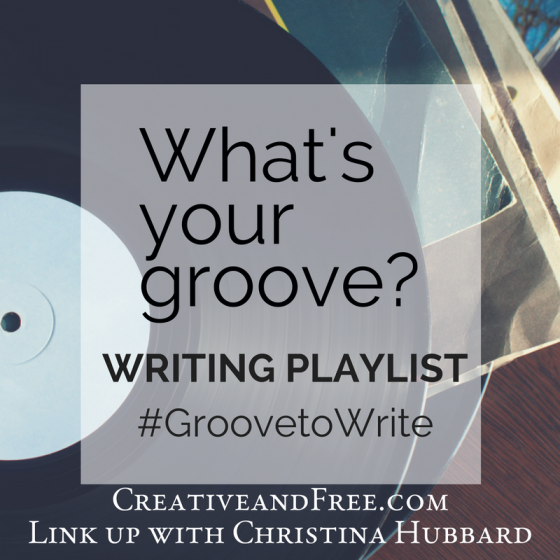 I've always loved country music. From old-school classics like Rhinestone Cowboy, Jolene, Wichita Lineman, and The Gambler  to current top country hits such as Dirty Laundry, Vice, and Song for Another Time, I admire how each one tells a story and often reveals the intense motivation and emotions undergirding the lyrics. Yes, there are a few that are sooo cliche it makes me want to scream. But overall, the genre has a long history of telling amazing tales in just a few minutes.
I write better in a silent, peaceful environment that is free of distractions. But I love a good playlist to get me warmed up and thinking about the emotions I'm trying to convey in the next scene I want to write. Here's my go-to list for inspiration. A couple of kiss-themed songs for when I need to write a kissing scene (there's usually two or more per novel), at least one song about regret over a love gone wrong or the one that got away, which are both recurrent themes in inspirational romance. One song associated with a wedding is a necessary tool in my arsenal as a happy ending is also a requirement for my work. Then I have a couple of songs to fire me up, remind me that I'm a child of the King, to keep me on track and writing for the One who gave me the gift of creativity.
Disclaimer: the host for today's blog link up suggested we make a playlist with Spotify and share it here. Here's the thing. I don't support Spotify because I don't feel it compensates the songwriters fairly. Sooooo…here's my list anyway. If you don't own the songs mentioned already, I highly recommend purchasing. I hope my playlist inspires you to write well and to write often.
Faith Hill: This Kiss
Thompson Square: Are You Gonna Kiss Me or Not?
Old Dominion: Song for Another Time
Christina Perri: A Thousand Years
High Valley: Make You Mine
Train featuring Ashley Monroe: Bruises
MercyMe: Flawless
NeedToBreathe: State I'm In
Gloriana: (Kissed You) Good Night
Caitlyn Smith: Tacoma
Jana Kramer: I Got the Boy
Kelsea Ballerini: Dibs
There you have it. My #GroovetoWrite list. What's on your writing playlist?
In preparation for 31 Days of Free Writes happening in October, we're linking up our writing playlists here as a practice run for the big linkup in a couple of weeks. You don't have to participate in 31 Days to share your writing playlist today, although if you feel inspired, we hope you'll jump in and join us.
Now go. Shake your groove thing.
Related Posts
About Author