Five Minute Friday: Finding Joy This Season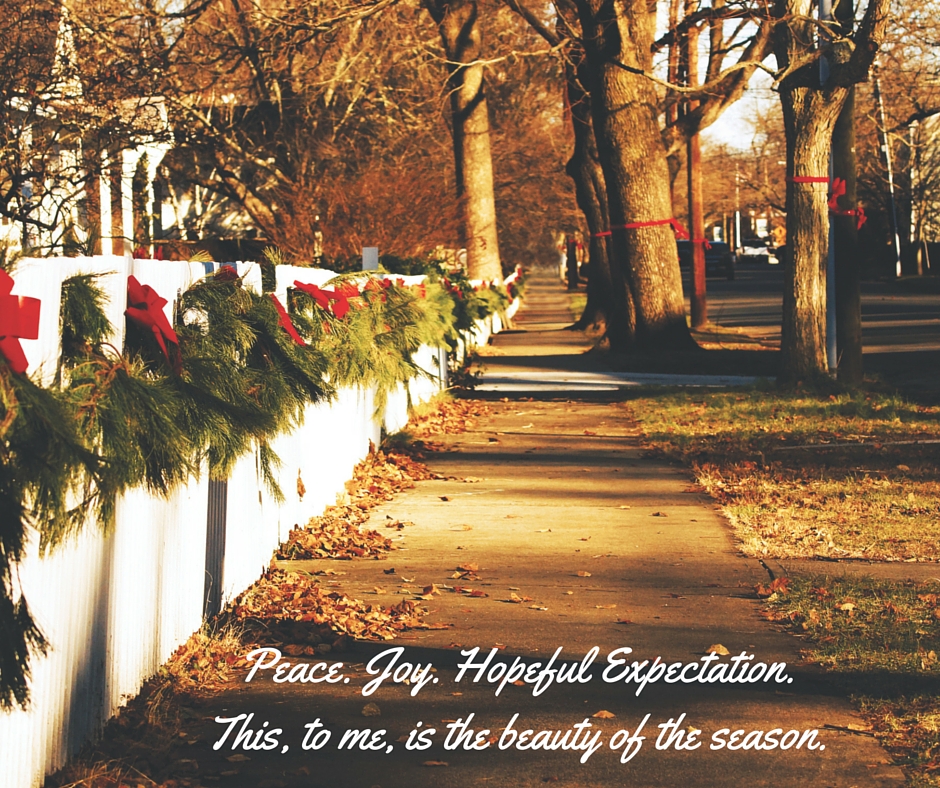 The pressure to acquire more, find the perfect gift, make the lights on my pre-lit tree twinkle flawlessly … six days into the Advent season and I feel my joy leaking out. There seems to be little I can do to staunch it.
A careless act on the part of a child sends a beloved ornament crashing to the floor, shattered in an instant. He squeezes his eyes shut, bracing for the venomous words I will surely spew. A quiet warning whispers in my head, a verbal caution flag to make a different choice … miraculously, I do. For once I'm not undone by the fragments at my feet. For once his heart isn't undone by my hurtful words. It's just a thing, I whisper in his ear, pulling him close for a hug.
It can't undo the dozens of times I've lost it over similar perceived offenses. These alleged assaults on my carefully orchestrated domain of perfection. But it's a start. Just for a second, I think maybe I've plugged the hole by choosing grace.
I'm fighting for joy this season, friends. While the world encourages me to strive for a fleeting, impossible standard, I hope this Advent season reminds me there is lasting value in pursuing peace, demonstrating love, and waiting in hopeful expectation.
I'm participating in Five Minute Friday and today's prompt is 'season'. If you'd like to participate, write for five minutes, share your post here, then mingle within this lovely community of bloggers. 
Photo credit: Dakota Roos via Unsplash
Related Posts
About Author
Comments