Pre-Conference Mix and Mingle 2015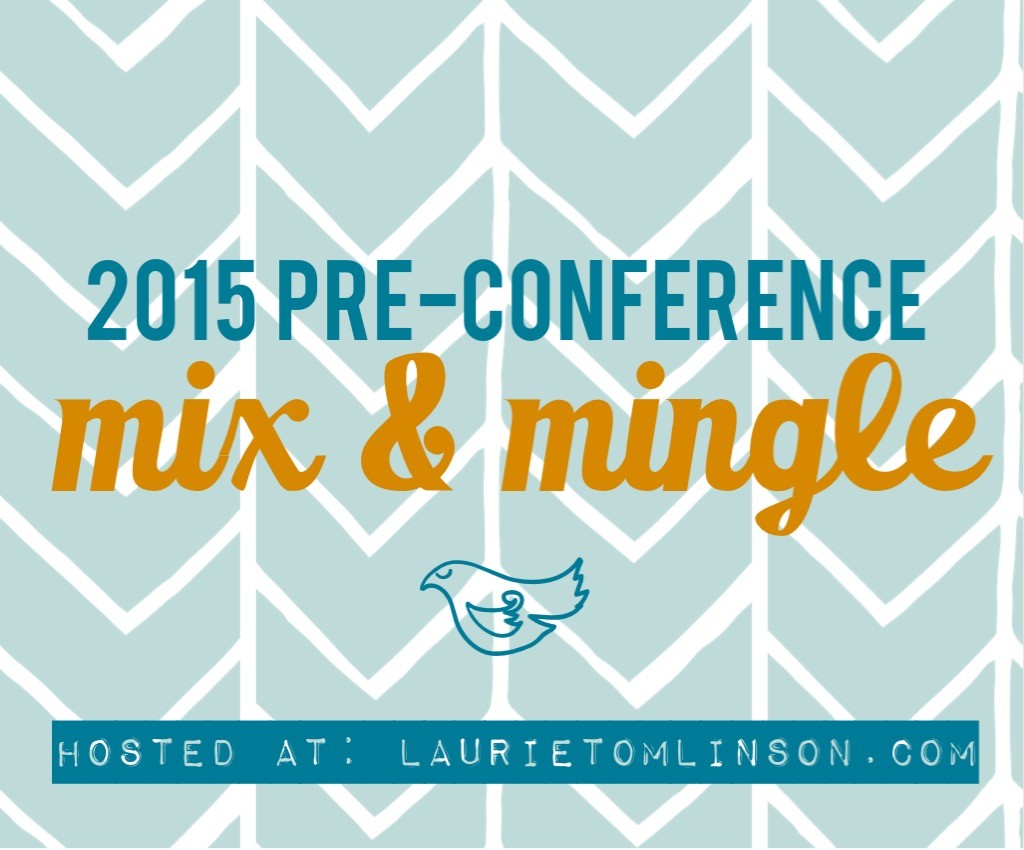 Authors–aspiring, multi-published and everything in between–descend upon Dallas, Texas in a few weeks for the American Christian Fiction Writers Conference. For the first time ever, I will participate in this grand event. We will learn from seasoned professionals about improving our craft, potentially connect with literary agents and publishing house acquisition editors, as well as build relationships with other writers. Many thanks to Laurie Tomlinson for hosting this virtual mix and mingle, allowing us to learn more about each other in advance.
Here's the scoop:
Name: Heidi McCahan
Location: North Carolina
What I write: inspirational romance
My place in the book world: I'm a hybrid author, meaning my goal is to publish books via the traditional route as well as independently. I'm the author of Covering Home, Unraveled, and Love Flies In. I'm also a ghostwriter for Lechner Syndications, a small press devoted to producing inspiring fiction that encourages lifelong reading.
On a scale of hugger to 10-foot-pole: Interesting question. I'm on the 10-foot-pole end of the scale for sure. With the exception of my critique partners, whom I'm certain I'll hug like crazy because we finally get to meet.
The unique talking point that will get me going for hours: Alaska, baseball, country music, parenting three boys
Conference goals: I've never pitched to an editor or agent in person, so I'm both petrified and excited for the opportunity. I'm also looking forward to the continuing education sessions (so much collective knowledge all in one place) and, of course, meeting new author friends.
Anything to celebrate: I wrote a novella and it was included in a box set and sold quite well. It was awesome to be a part of this project and I learned so much about the other indie authors I worked with, marketing a collaborative project, etc. In other news, as of this posting, I'm a finalist in Harlequin Love Inspired's Blurb 2 Book contest. Fingers still crossed for a contract.
One or two ways you can help build my author platform: I would love it if you liked my Facebook page and signed up for my quarterly author newsletter.
Your turn: if you've ever attended a professional conference (writing or otherwise) what tips would you offer? Leave a comment below. If you're headed to ACFW in Dallas, click over to Laurie's website for all the details in how you can mix and mingle with us.
Related Posts
About Author
Heidi
a wife, mother of three active boys, voracious reader and writer of inspirational fiction. Also a huge fan of coffee, dark chocolate and happily ever after. My first novel, Unraveled, released in 2014 and Covering Home released February 2015. I'm represented by literary agent Jessica Kirkland of The Blythe Daniel Agency.
Comments