This just in. May is over. Here's what  I learned.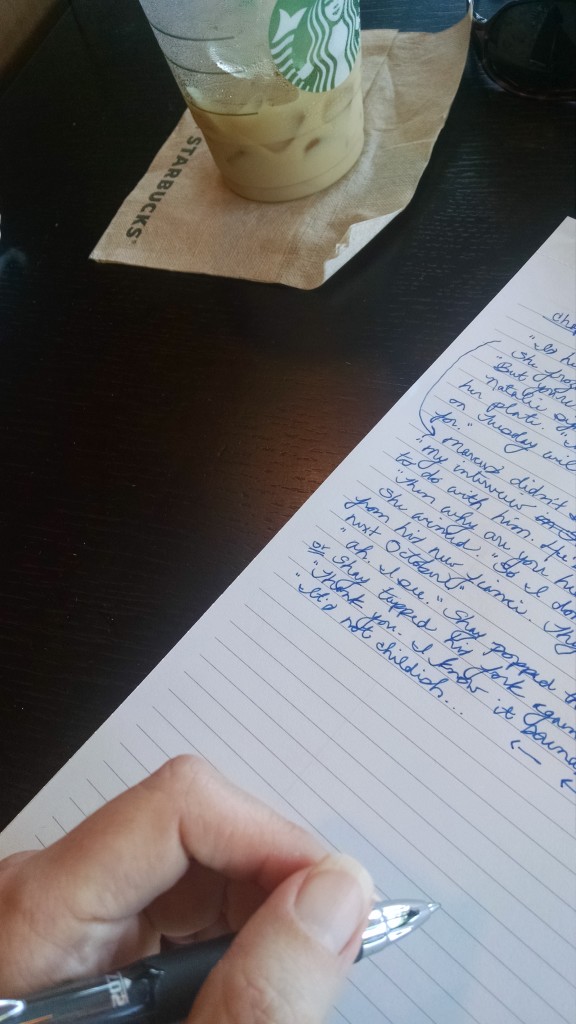 1. I'm a much faster writer with pen and paper than fingers on keyboard. Have I already said this a million times? Well, this month I learned it's true. A nice vanilla latte helps speed things along, as well.
2. Coffee shops and other such public work spaces are great for eavesdropping. If you ever sit next to a writer, your conversation might just end up in a future novel. Consider yourselves warned.
3. Printed shorts are a thing, yes? It's blazing hot here in the South, so I've seen all manner of printed shorts already this season. Usually paired with a white shirt and gold sandals. I'm on to you, fashion trend. This elephant print wins the prize for my fave so far. I would've run down the woman wearing these and asked for purchase details, but I'm thinking she would've viewed that as creepy. A little sleuthing revealed they're from Banana Republic. You're welcome.

4. This song, "Greater", by MercyMe is absolutely fantastic. You must watch it.
5. Charles Martin writes phenomenal books. When I finish reading one of his novels, I think about it for days afterward. His new release, Water from My Heart, will change the way you think about the suffering of those around you. He calls it 'redemptive fiction'. If there's one thing I know for sure, we could all stand to hear a little more about redemption, couldn't we?
I'm linking up with Emily P. Freeman and her monthly post about what we learned. Join us here . You might learn something.
Related Posts
About Author