Presenting Splash! Nine Refreshing, Faith-Filled Romances for Your Enjoyment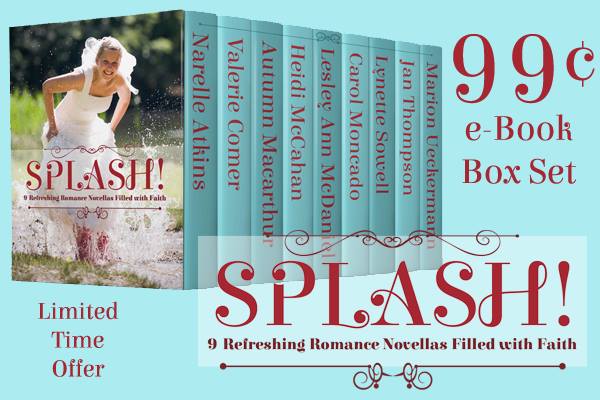 I'm thrilled to announce that my new novella, Love Flies In, will release next month as part of this awesome boxed set collection. If you aren't familiar with the novella concept, it's trending now in inspirational romance and the general definition is a complete, satisfying story line ranging between 20,000 and 35,000 words.
Nine beloved authors of contemporary Christian romance have banded together to offer this limited-time collection of all-new romance novellas perfect for your summer vacation reading pleasure. Come visit Scotland, Zambia, Australia, Canada, and several American states, including Alaska, in these inspirational romance novellas. You'll love each refreshing contemporary romance as the characters enjoy the water on hot summer days, whether it be in a river, lake, ocean… or a swimming pool!
Did you catch that?
9 authors. 9 novellas. 99 cents. 
For real, y'all.
Splash! is available here for pre-order and officially releases 6.23.15.
Related Posts
About Author