Blogging A to Z: D is for Dye
We cut the cord on cable TV several months ago and never looked back. The kids get plenty of screen time playing apps … let's just confess that right off the top. Any television entertainment comes via Amazon Prime or Netflix, streamed through the Roku. Recently, the youngest started watching an Amazon original called Creative Galaxy. It looked harmless and the tiniest bit educational. Maybe.
Until he came to me with a lengthy list of supplies he needed from the craft store. Normally you don't have to twist my arm to get me into the craft store. But I'm all shop and no production. Carrying out a craft project with little ones leads to all sorts of meltdowns. The kids behave like adults while mom flips out over too much glitter on the floor and things not turning out like the picture on the box. (Now you know why I appreciate those preschool crafts. Tuition dollars well-spent, I say).
First on his list was make your own bath crayons. Ha! Not a chance. But I waffled when he pulled me over to watch a tie-dye T-shirt episode. She made it look so simple. A little rubber band here, a squirt of dye over there and voila! A fabulous shirt can be yours in minutes. So I caved. We declared Friday to be our tie-dye production day. (I'm sure there's an Easter parallel in there somewhere).
I was dreading it, but thank goodness for complete tie-dye kits. Gone are the days of boxed Rit dye staining the kitchen sink and walking around with purple fingertips for days on end. It was all pretty easy-peasy.
By this afternoon, the shirts were dry and they mustered some enthusiasm for dyeing some eggs. I guess the T-shirt was the big to-do, though, because by the time we got to the eggs, it was kind of a non-event. Or else they knew their older brother was out of the house, giving them unlimited access to the Xbox. Just a guess.
Please note that one is proudly wearing his new shirt, while the other is 'saving' his for school on Monday.
Thanks for stopping by. I hope you and yours have a blessed Easter.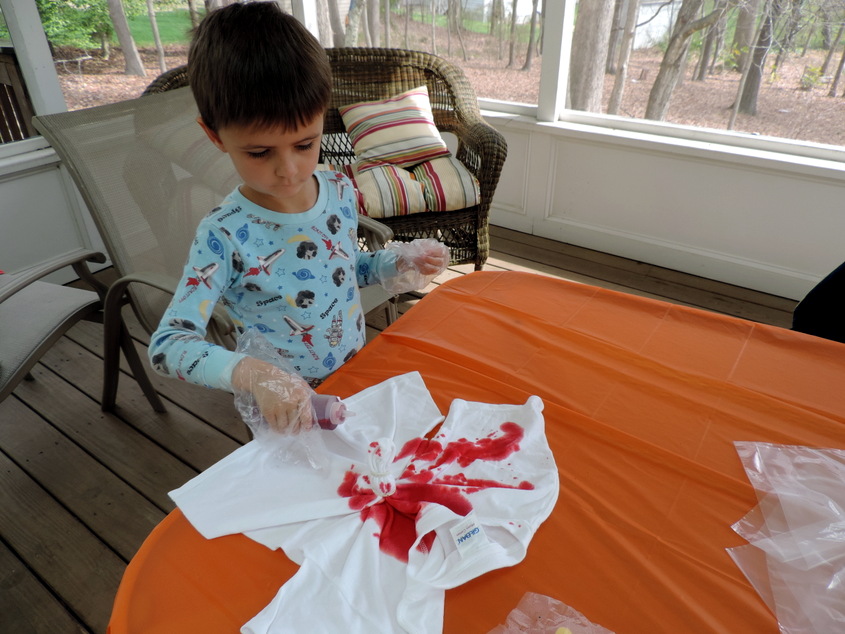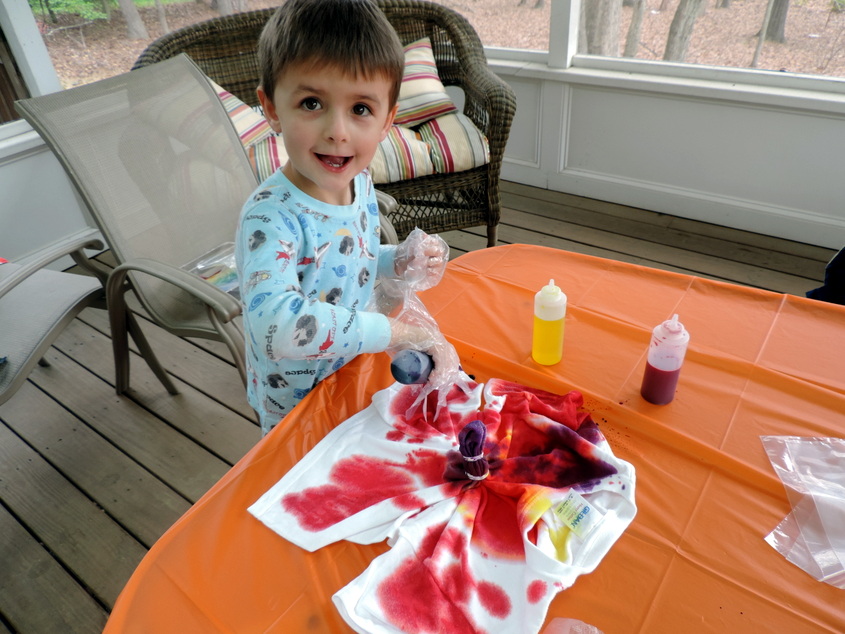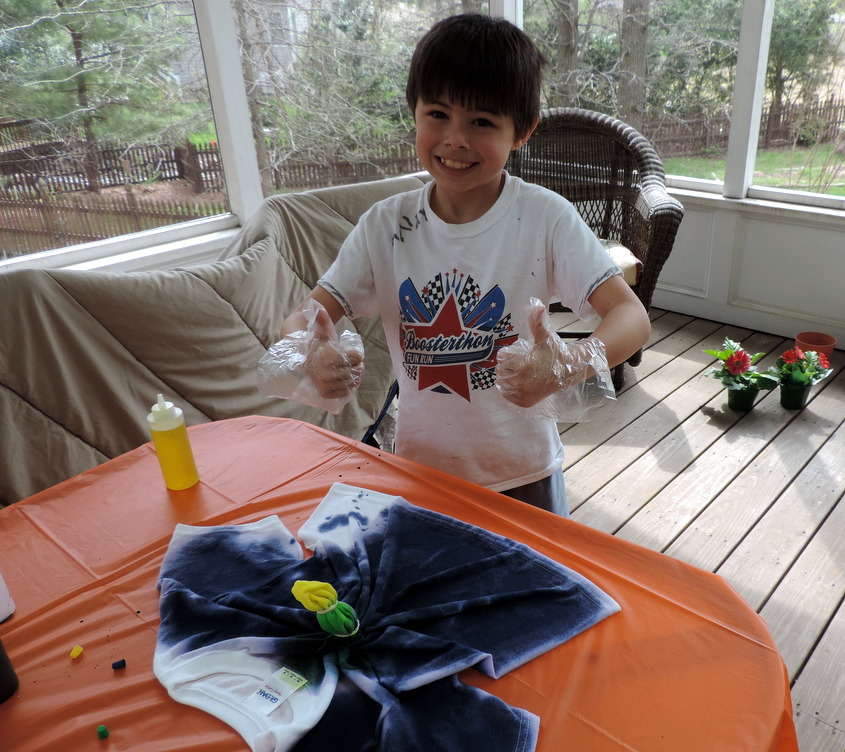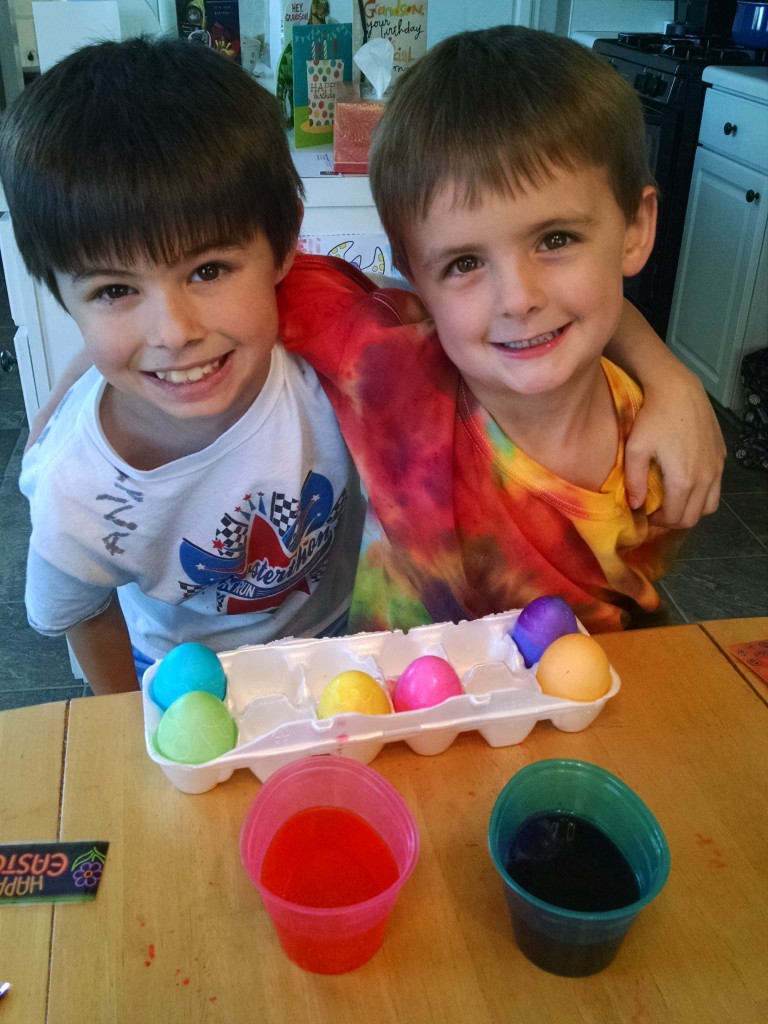 Related Posts
About Author