Friday Favorites: A Little Bit of Inspiration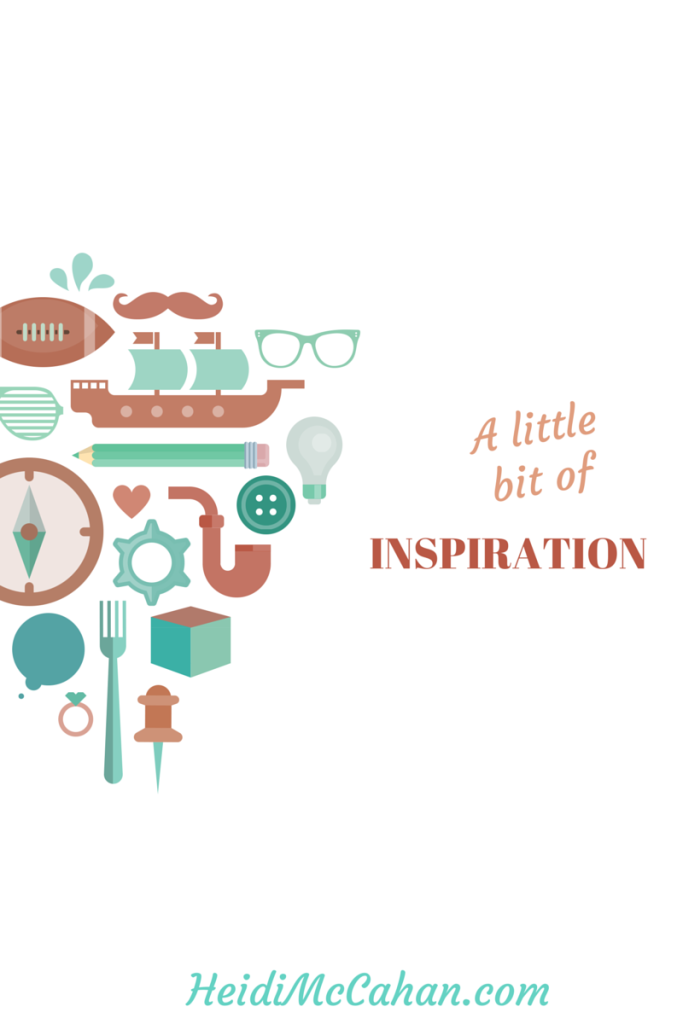 Because it's Friday … because my children came home early from school on Monday and never went back … because I saw a headline for an intriguing new movie … I'm desperate for a little inspiration to carry me through this deep freeze of a winter. I'm keeping it simple today, sharing five 'things' that inspire me to be more creative, look ahead, appreciate other's art, etc. As is often the case with moms who blog, there's a fabulous Friday Favorites blog linkup circulating among the Internets. If you'd like to play along and/or share your post, the deets are all right here.
1. So about that movie I mentioned. I'm a huge fan of inspirational sports-related movies. Hoosiers, The Natural, Chariots of Fire, League of Her Own … and of course, Field of Dreams. When the local paper reviewed a new Kevin Costner film (yay!) this morning, I was over the moon. We don't go to the movies much anymore, since you practically have to sell a kidney to afford a movie and a babysitter. But perhaps we'll splurge for this: McFarland, USA. It's based on a true story about a high school PE teacher and his quest to field a team of cross-country runners from an unlikely community. Check out USA Today's preview + the movie trailer here. P.S., you should totally hold out for the U2 song at the end of the trailer. Just sayin'.
2. This Book. Y'all, from the cover design to the beautiful  words on the pages, you simply must read it. New York Times Best-selling author Katie Davis describes it like this, "It is my great privilege to introduce you to my friend, Sara. This is a book for those hearts longing to see Him in the mess. It is Sara's personal story, written with eloquence and grace, about a God who rescued her from barrenness and carried her to a land of abundance, dripping with milk and honey and all things His goodness. She teaches me again what I have already known; she teaches me to hope anew. He is the candle in the darkness, the Light that radiates glory and sprinkles new mercies every morning. My prayer is that as you read these words you would be drawn to a hope, to the Father, whose extravagant love never ceases to amaze."
You can read more about Sara's story and download the first chapter here. As an added bonus, if you're an Instagram user, Sara posts amazing and inspirational graphics. Follow @everybitterthingissweet and check out her #Februaryadoration contributions.
3. Carrie Underwood's new release Little Toy Guns. I'm a hug fan of Carrie and her music. This latest song is no and exception and a powerful reminder that words matter. *disclaimer* I'm not at all impressed with the advertising at the front end of the music video, so if you click through and watch it, please note I'm in no way endorsing or recommending that particular film.
4. Great Story cards from Allie Edwards. I'm an inconsistent Project Life-er, but these 3×4 journal cards inspire me to document 2015 and my family's great story. I'm continually inspired by Allie's creativity.
5. I can't believe I'm even looking at spring dresses, since currently I'm wearing Ugg boots, jeans and a t-shirt layered under a wool cardigan. Have I mentioned it's ridiculously cold here? Most of Alaska is probably warmer than the mid-South right now. Anyway, to convince myself that spring is in fact coming, I've catalog surfed quite a bit this week. How cute is this? I feel like Lands End has really stepped up their game in the dress department. Here's the link if you're interested.
That's all for today, friends. Don't forget to click on over here and share your Friday Favorites. I'd like to briefly mention Canva, who deserves the credit for the graphic design at the top of this post. Thanks, Canva.
Related Posts
About Author