Official Cover Reveal for Covering Home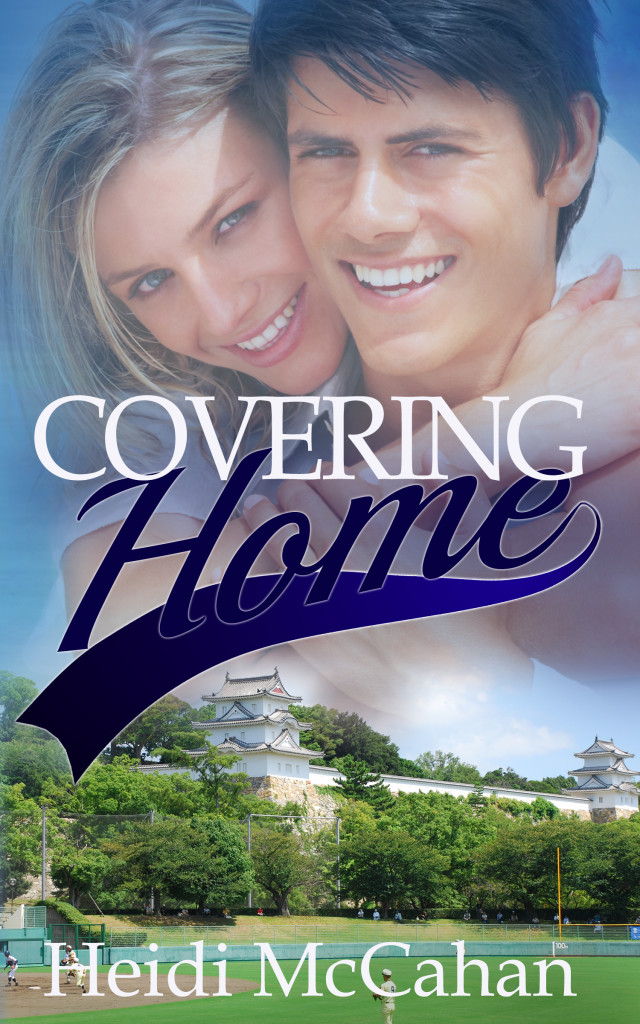 How adorable are they? I'm officially revealing the cover for my second novel, Covering Home. A shout out to Indie Cover Design for their amazing work. Baseball, a young attractive couple, a hint of Japan as part of the setting … all the elements I envisioned from the beginning are incorporated and I'm so pleased.
Here's a snippet from the back cover:
On assignment in Japan, television personality turned sportscaster Britt Bowen is determined to land an interview with the most reclusive pitcher in baseball and prove she can succeed in a demanding profession. A relationship with a self-absorbed professional athlete is the last thing Britt needs. 
Shunning all media attention, former All-Star pitcher Caleb Scott is focused on rebuilding his career in Japan, far from his past and the horrible tragedy that nearly ruined him. Then he meets Britt, who is everything he vowed to avoid. 
But it doesn't take long before Caleb is battling his attraction toward Britt. While she works to uncover his secrets, she can't deny she's drawn to his wounded soul. At a crossroads, Caleb must decide if he can break free from his past mistakes and give love another chance. And Britt must choose between advancing her career … or falling in love.
The Kindle version is now available for pre-order here. The paperback version will be available February 10, 2015.
Related Posts
About Author