My One Little Word for 2015
As the dust settles on the first day of a brand new year, I've declared my One Little Word for 2015. I'd chosen something different, convinced myself it was what was necessary for what was on the horizon … even shared it with a friend and justified my selection with bits of life experience. It almost felt like I needed to convince myself that the wrong word was the right word. Like when you were a kid and you had to eat your vegetables so you closed your eyes and pinched your nose shut just to get. it. down.
Then I finished my edits for my second novel (woot!) and celebrated with some mindless scrolling through Facebook (don't judge). Except it wasn't mindless at all. In fact, when I read the particular post that inspired my new word choice, I sat straight up on the couch and my breath kind of caught in my chest. Like when you hear a bit of good news or an unexpected blessing falls right in your lap. The verse spoke to me. I was all kinds of excited. More importantly, I found my One Little Word, a word I knew I could both embrace and cling to for the next 364 days.
An author whom I admire shared Psalm 27:14 from the Amplified Bible via Facebook today. Here it is:
"Wait and hope for and expect the Lord; be brave and of good courage and let your heart be stout and enduring. Yes, wait for and hope for and expect the Lord."
So without further ado, here is my new One Little Word, all dressed up and hash tagged for the journey ahead …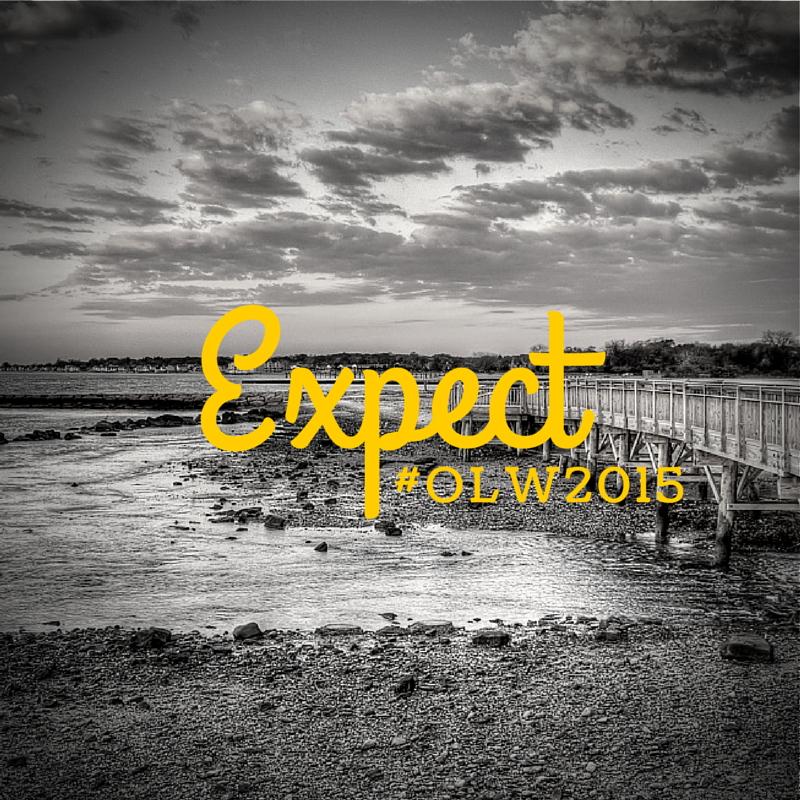 I will expect the Lord to provide for our family.
I will expect His abundant blessings, even when life doesn't look the way I thought it would.
I will expect that in 364 days, we will look back and be astounded by all the ways he moved and breathed and shaped us this year. Ways that are His and not mine. Just as He has done in all the years leading up to this one.
So there you have it. My One Little Word.
If you have no idea what I'm talking about, here's a beautifully written post by another author I admire, Beth Vogt, explaining her history with One Little Word, as well as her word choice for the new year. Instagram is another great social media community with a powerful #OLW following. So many stunning photos shared and lots of new words to ponder.
Did you choose a Word for 2015? What inspired your choice? How are you going to live it out in the coming days and weeks? 
photo credit: Creative Commons and graphic design made possible by Canva 
Related Posts
About Author
Comments