10 Gift Ideas for the Writer in Your Life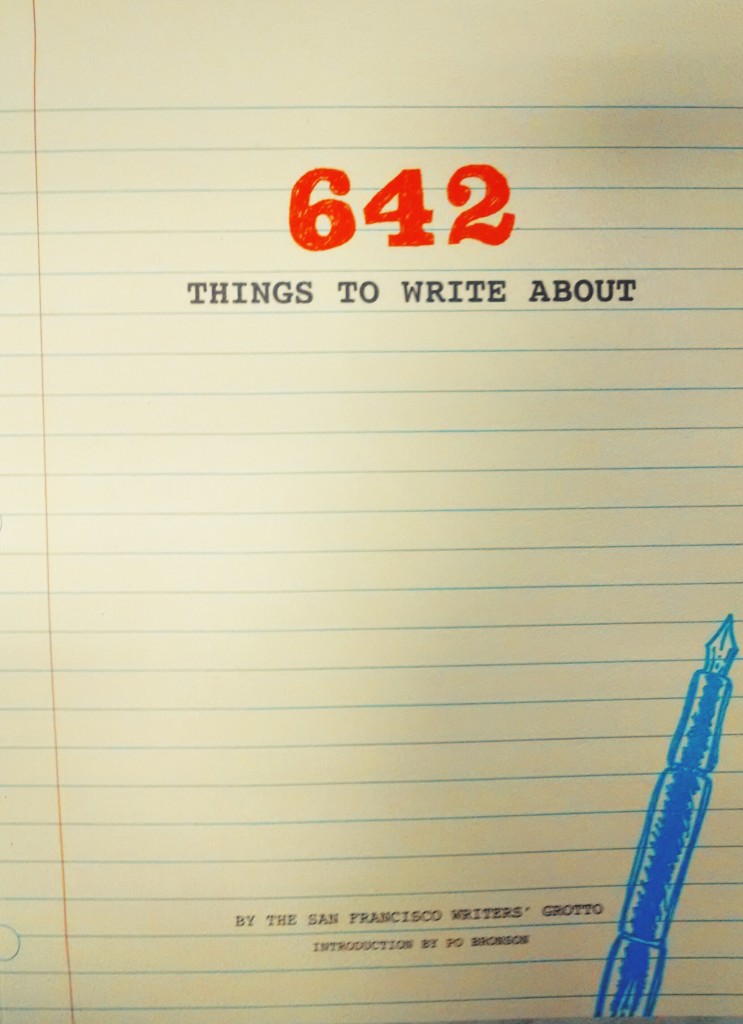 Tis the season to give and receive, right? I walked past this delightful book in the party supply section of Target the other day. 642 Things to Write About. Of course I had to pick it up and give it a quick perusal. What do you know, it inspired today's gift-giving themed blog post. I guess there's actually 643 things to write about.
We writers are a conflicted bunch. Although we spend a majority of our days talking to, thinking about and maybe even arguing with the complex cast of characters in our heads, the process of writing is a rather solitary and somewhat lonely endeavor. Many of us battle a crisis of confidence and need plenty of motivators/tools/enablers to help us stare down that blank page and blinking cursor. We don't want to not write, because it is our passion, after all. Yet it truly takes a village (and by 'village' I mean coffee, chocolate, candles …) to sit still and pour out our souls on a regular basis.
So if your head isn't spinning from that verbose intro … check out my list of clever gifts. Why not show the writer in your life a little love this Christmas with one (or more) of these fabulous items?
1. 642 Things to Write About: as pictured above, is a collection of strange and wonderful writing prompts. It's available at many fine retailers, including Target and Anthropologie.
2. Candles: Writers are all about using our senses and smell evokes so many different  emotions. There are a gazillion options out there, but I'd like to shine the spotlight on frost beard studio and my personal favorite, a soy candle called … wait for it … "Trashy Romance Novel". How fun is that?
3. Retro library card iPhone 5 case from fridgedoor.com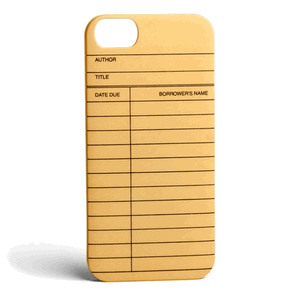 4. Platform is a word that can make even the most confident entrepreneur break out in hives. For practical wisdom and advice from one of the industry's experts, I highly recommend giving a copy of Michael Hyatt's book Platform: Get Noticed in a Noisy World to any writer or entrepreneur in your life. It's widely available, but for your shopping convenience, here's the link to Amazon.
5. Any Jane Austen fans in your life? How about a set of Jane Austen temporary tattoos? Guaranteed to get a good laugh and provide hours of endless amusement.
6. I'm convinced writers and artists play a significant role in fueling retail coffee sales. Caffeine gets those creative juices flowing and gets us out of our houses and into our neighborhood coffee shops. Then we can talk to our imaginary friends in the company of strangers. Ha! Enable your favorite writer with a gift card to his or her favorite coffee place. And believe me. We all have our favorite.
7. The Writer magazine is packed with tips, prompts, interviews and exercises to improve one's craft. I look forward to reading my copy every month and I highly recommend giving a subscription as a gift.
8. Tablet cover and organizer: for the writer on the go, how about an electronic tablet cover that doubles as an organizer? I love mine from Thirty-One Gifts. It's tri-fold, with a space for an electronic device, a separate pocket for a paper tablet and a small interior pocket, too. Many writers carve out space in their day to jot down ideas, work on a scene or conduct research. This organizer fits in a bag or tucks in the console of the car for easy access. More details and purchase options via Thirty-One Gifts.
9. For the gadget-loving word slinger, check out the new LiveScribe 3 Smartpen. It takes all of those handwritten notes and magically zings them to your iPhone or iPad. Clever, no?
10. Kate Spade New York All Typed Up Clyde Crossbody Satchel: just in case you have an extra $465 lying around that you'd like to drop on a gorgeous bag for your favorite writer.
Related Posts
About Author
Comments