A Christmas Chance + an Interview with Author Laura Hodges Poole
I had such a good time with my debut author series last month that I'm continuing on in November. Today I'm featuring author Laura Hodges Poole and her delightful, heartwarming novella, A Christmas Chance.
Back Cover:
"Laura Hodges Poole is a master storyteller who deftly captures the heart and yearnings of women. Readers will connect with the characters of A Christmas Chance as they strive to find God's will for their lives."
~Laura V. Hilton – author of The Snow Globe, and the popular series The Amish of Seymour, Amish of Webster County, and Amish of Jamesport, all published by Whitaker House.
"Growing a Family by Trusting in God – Laura Hodges Poole delivers a delightful and warm affirmation of love for the Christmas season, and a reminder that God can build a family in the most unusual ways."
~Therese Travis – author of Annabelle's Angel, A Fistful of God, Everybody Loves Mickey, and Keeper of My Heart.
Distraught that she and her husband are facing another childless Christmas, bakery owner Maddie Oliver tries to rescue every needy child who crosses her path. As the couple jumps each hurdle to adopt or become foster parents, there is always a setback. Then eight-year-old    Chance Simmons comes into Oliver's Bakery with his elderly grandmother, and Maddie is immediately smitten. Chance's impish personality draws her in. Determined to stop focusing on her own problems, Maddie sets out to make this the best Christmas ever for the little boy and his ailing grandmother. What she doesn't count on is him capturing her heart in the process. Will God orchestrate an even bigger Christmas gift than Maddie could imagine, or will she lose Chance for good when the Simmons family is dealt a setback?
Five Questions with Laura:
What was the inspiration for your novel? First off, Heidi, thank you so much for hosting me today. The inspiration for "A Christmas Chance" came from the brokenness I see in the world around me. Many people go through the holiday season feeling depressed. Some of this comes from within, broken dreams, unfulfilled goals or desires, and loneliness for family. Some of this comes from never having a family of one's own. The desire to have children is instilled in women by God, and like Hannah (Samuel's mom) in the Bible, many women would do just about anything to become a mother. Their empty hearts become even bigger during Christmas when other families have children to celebrate with. On the other side are the children who lose parents or are in the foster care or adoption system, and often they don't get a fair shake from the beginning of life. And then there is God. Ephesians 3:20 is woven in because in my own life, when I've let Him lead, He has shown that He can do more than I can imagine or even think to pray for. All of this inspired my writing "A Christmas Chance."
If you could have dinner with three people (living or dead), who would you choose and why? Wow! I've never been asked that before…One would definitely be Laura Ingalls Wilder. I've been inspired by her story all my life. Even though I know her daughter played a large part in helping her write the "Little House" series, her story is no less compelling. As a young mother, I looked to her example of perseverance despite the trials she went through—her husband having a stroke and never quite recovering, her infant son dying, her house burning down, and then losing their homestead. I'd love to ask her questions to "fill in the blanks" of what the written account of her life left out. The other two would be Elisabeth Elliot because she is so wise and Mary, mother of Jesus, to learn more about her life. We know so little about her. Like Laura and Elisabeth, Mary must have been wise. She obviously had a unique relationship with God, yet like the rest of us, had to persevere through earthly trials.
In terms of writing a novel, are you a plotter or a pantser? Or a hybrid combo? I'm definitely a pantser. Outlines drive me crazy. They're too confining. I like to start out with a general plot idea and what I know about my characters and then see where they take me. I have an idea of how to work through their story and how it will end up, but the journey they take me on often has twists and turns that I couldn't have anticipated from the beginning.
What can your readers expect from you in the future? Prequel, sequel, novella, etc. While I still plan to pursue the path of traditional publication in the coming year, and currently have manuscripts under consideration, my next self-published work will be a devotional that will release in January 2015 entitled "While I'm Waiting," which will delve into the trials we all walk through while waiting for God to answer prayer. Some of the devotions are anecdotal, sharing from my life experiences, and others are more the typical Bible study devotions.
Please share one piece of advice for aspiring writers you wish you'd known before you started this writing journey. That getting published really is a long process. There are no shortcuts or fast track to getting published. Getting an agent, which seems to be considered the golden ticket to becoming published is not necessarily the case in the current market. I don't regret going that route because I learned so many things in the three years I had an agent, but I wish I'd focused more on my writing goals and not the path that seemed to be the right one by the traditional school of thought.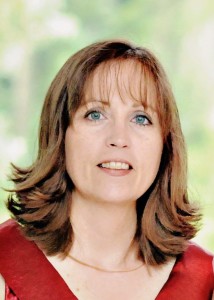 Laura Hodges Poole is a Christian writer with dozens of articles, devotions, and short stories in publication. She is a 2014 ACFW Genesis semi-finalist and a 2012 RWA Emily finalist in Christian fiction. Laura is also a non-fiction ghostwriter and collaborator. Her passion is encouraging others in their Christian walk through her blog, "A Word of Encouragement." Her upcoming devotional, While I'm Waiting, will release on Amazon in January 2015. She lives in the upstate of South Carolina with her husband. They have a son and daughter.
Thank you very much for stopping by, Laura. I enjoyed reading your novella and learning more about you and your writing journey. Readers can connect with Laura through her website as well as Twitter and Facebook.
A Christmas Chance is available now. Click here to purchase. It's the perfect read for the most wonderful time of the year.
Happy reading, friends!
Related Posts
About Author
Heidi
a wife, mother of three active boys, voracious reader and writer of inspirational fiction. Also a huge fan of coffee, dark chocolate and happily ever after. My first novel, Unraveled, released in 2014 and Covering Home released February 2015. I'm represented by literary agent Jessica Kirkland of The Blythe Daniel Agency.