Wordless Wednesday: Fall, You Amaze Me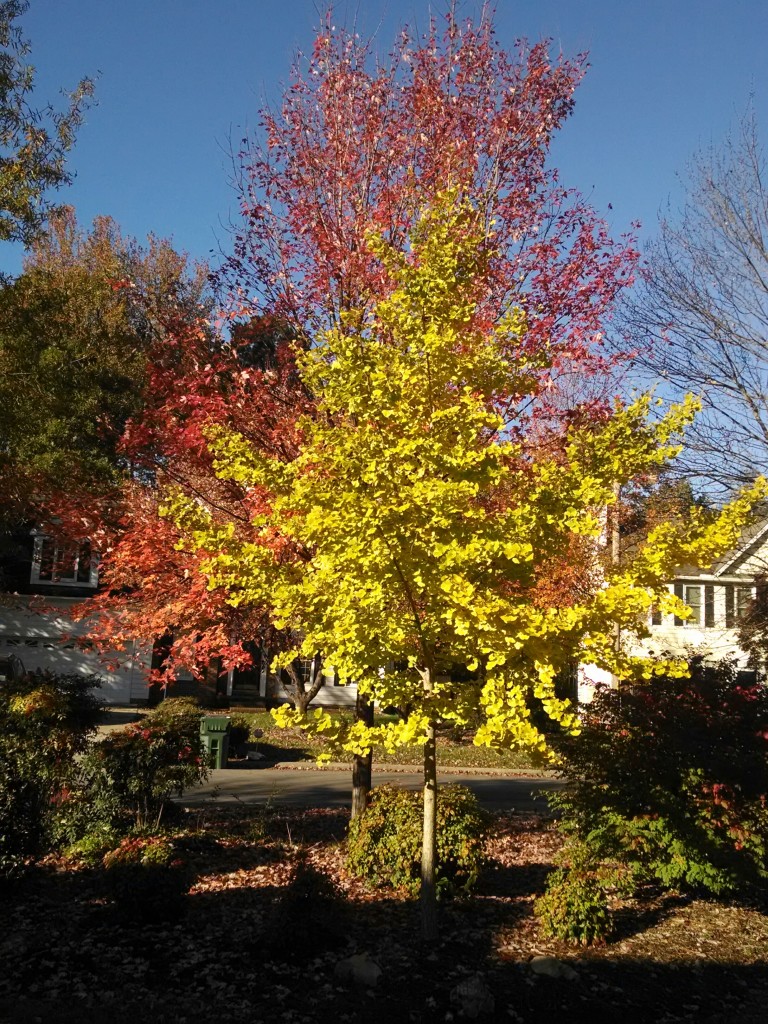 I'm still completely giddy about the autumn leaves here. Every time I look outside or drive through the neighborhood, there's a new shade to admire. My husband and I both look forward to the Gingko tree's annual performance in our yard. It's the last tree to showcase its vibrant colors when all the others have displayed their glory already. In fact, this picture is a few days old and already the tree behind it is now bare but the Gingko is awash in a brilliant shade of yellow.
By the way, I'm learning to use the Afterlight app on my phone. I highly recommend it.
I'm linking up with 5 Minutes for Mom and their weekly Wordless Wednesday post. There's some great pics shared over there. Join us, won't you?
Related Posts
About Author