Wordless Wednesday: Water for the Win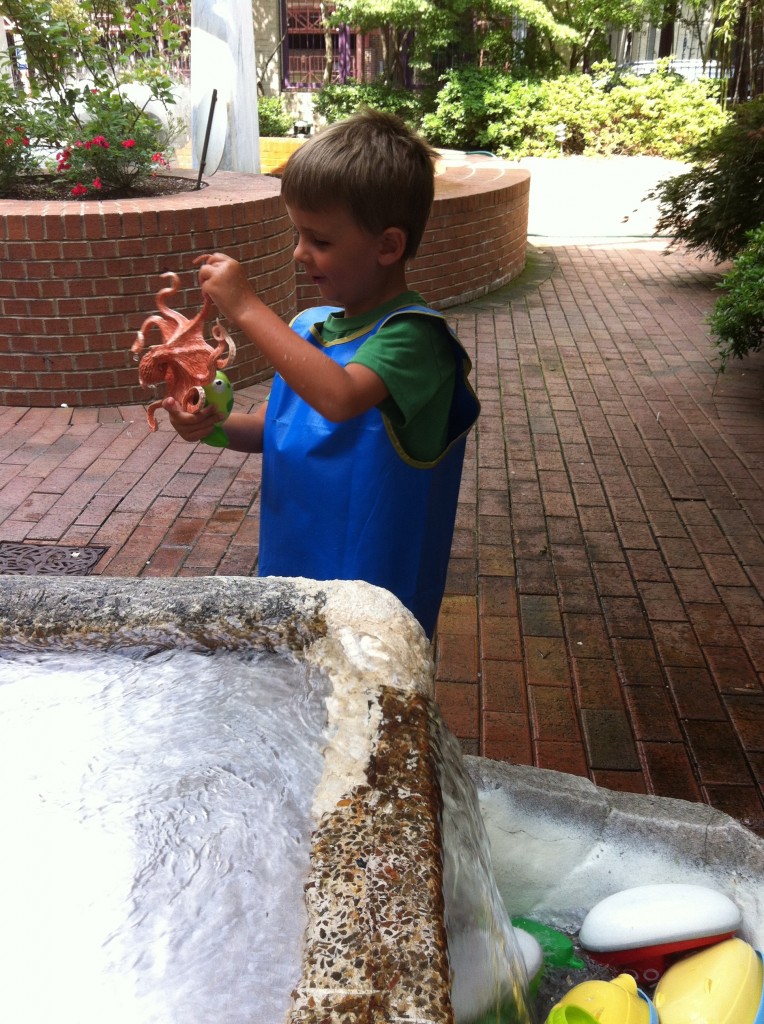 We made our semi-annual trek to the children's museum last week. This was the first time the water table was set up outside. His expression was just precious: the wonder and amazement over a crazy plastic octopus was priceless. He loves water. And critters. And putting the critters in the water.
Our summer vacation is on the home stretch. I'm going to miss him when he starts five-day preschool.
Related Posts
About Author