Throwback Thursday: Books and I Go Way Back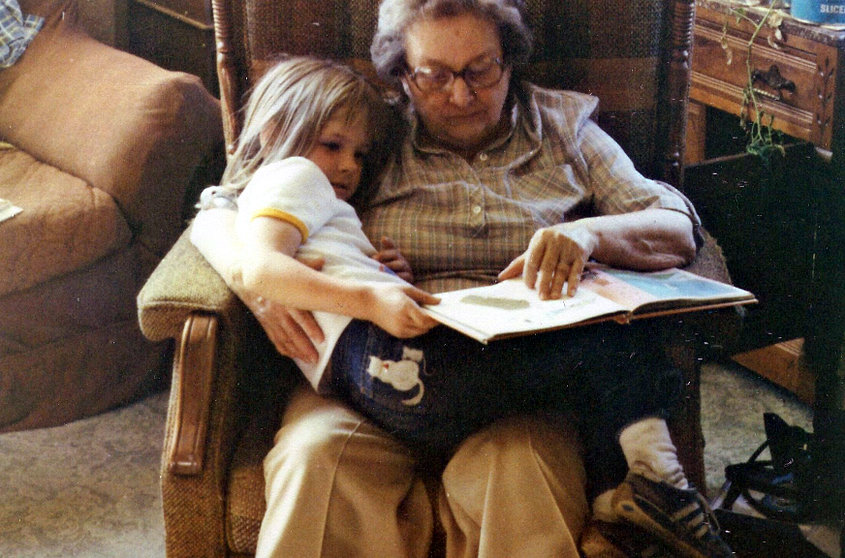 I feel like I've shared this one before, but it warms my heart and is worthy of an encore presentation. Growing up in a family business, I often wanted to be near my parents and underfoot. When customers needed attention, my presence was a bit of a problem, so one way to pass the time was to enjoy a book. I don't remember this particular event, but I love the photo. I was enthralled by the power of a great story from a young age. We always had lots of books around and I watched my grandmother enjoy reading. In fact, last night I was brushing my teeth and I wanted to ask her if she'd read the latest Francine Rivers novel yet. It was like one part of my brain forgot that our sweet Grammie no longer walks this earth. However, I'm sure she's having a grand time in heaven. I wonder if there are book clubs there?
I'm linking up with Jessica Turner from The Mom Creative for her weekly Throwback Thursday Stories. Come on over here and share the story behind your TBT photos.
Related Posts
About Author