Almost Wordless Wednesday: Spray Ground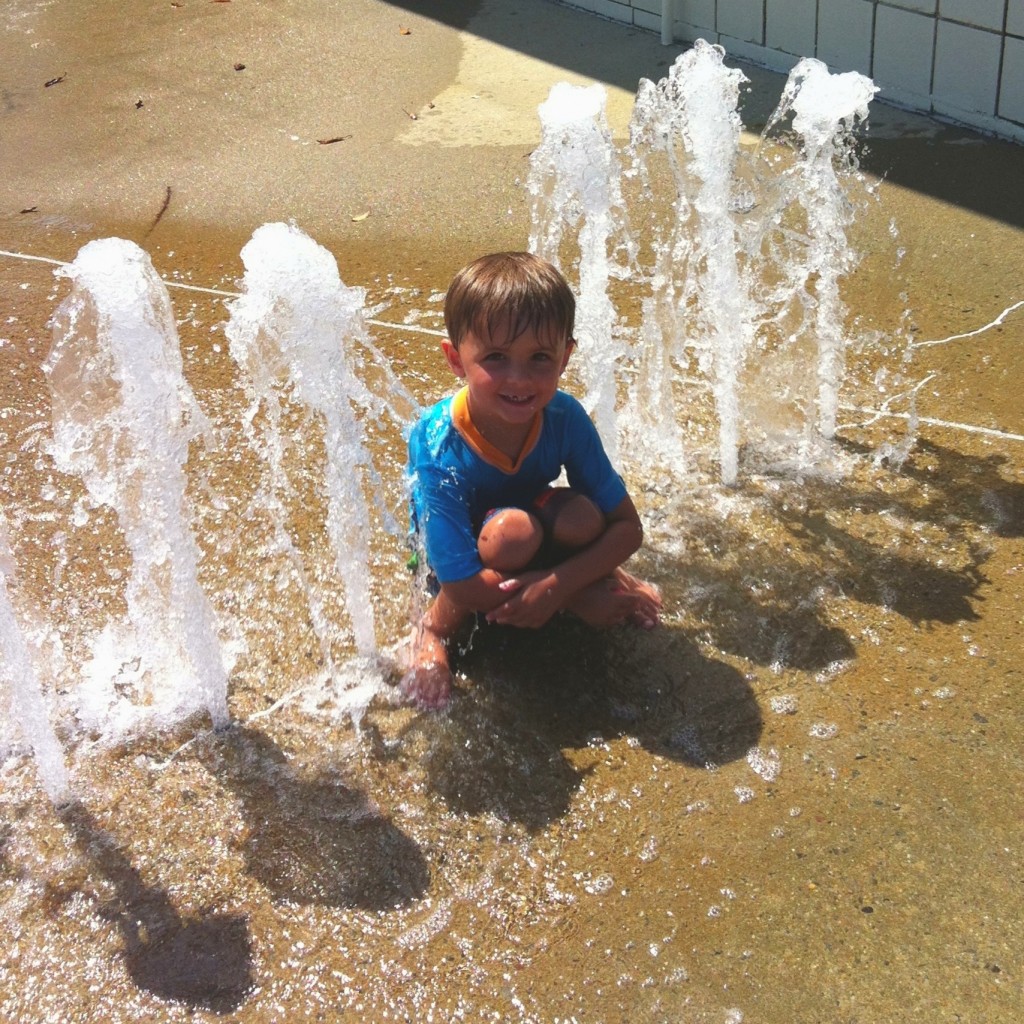 We started another round of swim lessons today. He planned his itinerary over breakfast.
1. Swim lesson
2. Kiddie pool
3. Spray ground
4. Snack chart (I can't bear to correct him. Much to his dismay, the snack "chart" wasn't open today. I guess we'll have to drop $3 on a ring pop some other time).
I'm always amazed by the things boys come up with to amuse themselves. He LOVES to plug the water at the spray ground. Today he called it a car wash.
Today I tried not to think about how fast he was growing up.
Related Posts
About Author