Ten on Tuesdays: Books I Want in My Beach Bag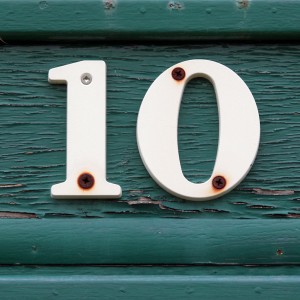 I have so many books I want to read this summer. My intentions are always much bigger than reality. I can squeeze in a page or two when we're at the pool. The boys get out of the water for ten minutes every hour and usually have a popsicle. My husband is kind enough to supervise all of that and I read until it's time for them to jump back in. When we're at the beach, I take a fully loaded Kindle and a stack of paperbacks, but I never read as much as I think I'm going to. We vacation with extended family, too, so there's always lots of activity and people to visit. Since we don't have a napper anymore, there goes a big chunk of reading time. {Panic!}
I have favorite authors that I know I can count on to produce a "beach read" every summer. It's what I come to expect each summer. I almost always give these authors a go. Along with the anticipation of a wonderful vacation, I look forward to reading these new releases when summer arrives. I have a relative who also looks forward to these same authors, so we trade our informal reviews back and forth while we're at the beach together. I don't quite know when all this reading is going to happen, but without further delay, here are 10 books I want in my beach bag this summer.
1.  Goodnight June by Sarah Jio
2. The Summer Wind by Mary Alice Monroe
3. The Hurricane Sisters by Dorothea Benton Frank
4. Landline by Rainbow Rowell
5. A Long Time Gone by Karen White
6. The Stories We Tell by Patti Callahan Henry
7. A Broken Kind of Beautiful by Katie Ganshert
8. The Bridge Tender by Mary Beth Whalen
9. The One and Only by Emily Giffin
10. Catching Air by Sarah Pekkanen
There you have it. Happy reading, friends!
What's on your summer beach read list this year?
As I often do, I'm linking up with The Broke and the Bookish girls today. We're all talking about our summer beach reads, so click on over there and gather some more titles for your TBR pile.
Related Posts
About Author
Comments