Top Ten Tuesday: Most Unique Books I've Read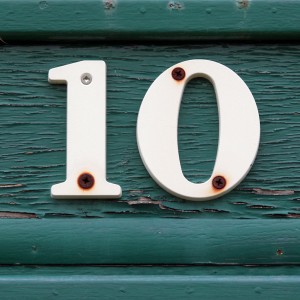 I'm linking up with The Broke and The Bookish today for Top Ten Tuesday and we're sharing the ten most unique books we've read. Unique is subjective, of course, but for me it means there were elements of the novel that stuck with me long after I read the last page.
1. Christy: originally written in 1967 by Catherine Marshall, this novel had a huge impact on both its audience and the publishing industry. Christy's courageous choices, the heartache, the people of Cutter Gap … sigh. Such an inspiring read. From a writer's perspective, this novel sets the bar high for crafting an exceptional read.
2. Attachments: I'm not shy about expressing my delight in Rainbow Rowell's work. Who knew that a novel about emails exchanged in the workplace could be so enjoyable? But it is. So, so good.
3. Unwritten: Charles Martin's writing style swept me away from the first paragraph. His characterization is fantastic, the plot so rich and layered. I couldn't stop reading but I was so sad when it ended.
4. Gone Girl: I'm halfway through this now and I alternate between wanting to take a shower after each chapter and counting the hours until I'll have a chance to read it some more. I can't stand reading a book where I hate the protagonist, yet I have to keep reading because I have to know what happens. I'm starting to get why this book received such high praise. Even if I do want to clobber Lance. 
5. The River Witch: I've sung Kimberly Brock's praises a time or two, but this novel truly is amazing. Laden with sorrow and a generous helping of quirky characterization, this is one fascinating tale. Every once in awhile, you encounter a writer who wrangles words in such a way that you are awestruck. This would be one of those writers.
6. The Bungalow: so World War II sagas of a nurse falling in love with a soldier might seem like a well-worn plot. But not this time. Sarah Jio transports us to the Pacific Island of Bora Bora and the story is incredible. Love, loss and the test of time … three of my favorite themes in a good page turner. I'm a big fan of Sarah's work and this is my favorite novel of hers.
7. Molokai: It's been a few years, but this one still sticks with me. The beauty of Molokai juxtaposed with the loneliness and heartache of a young girl separated from her family because she has leprosy. I'm at a loss for words, so I won't even try. Thanks to Amazon, it's already been said: "True to historical accounts, Moloka'i is the story of an extraordinary human drama, the full scope and pathos of which has never been told before in fiction. But Rachel's life, though shadowed by disease, isolation, and tragedy, is also one of joy, courage, and dignity. This is a story about life, not death; hope, not despair. It is not about the failings of flesh, but the strength of the human spirit." Bravo, Alan Brennert.
8. Hotel on the Corner of Bitter and Sweet: clearly I have a thing for sorrowful tales based on real historical events. Told from the POV of a young Chinese boy in Seattle, falling in love with a young Japanese girl while they deal with the hardships of their ethnic background in a nation facing a war. While the heartache runs deep and this boy's struggles will floor you, there's a resilience about him that you can't help but root for. One of the best books I've ever read. So impressed with Jamie Ford and I'm looking forward to reading more of his work.
9. Fifteen Minutes: Karen Kingsbury is a very prolific author. Just when you think she's probably covered it all, she tackles the reality television movement. I picked this one up because I loved the cover. Fans of the Voice, American Idol and inspirational fiction will really enjoy this one. I know there are a lot of books with protagonists dealing with the pressures of fame, but the unique viewpoints of each of the characters makes this a compelling read.
10. How Sweet It Is: everything Alice Wisler writes can be described as unique. She's really found her niche crafting interesting characters, facing difficult life circumstances, and each one has quirky way of looking at the world. In real life, Alice has endured the loss of a child and that sadness is weaved into her story crafting. I really admire her ability to tell a great story and offer her readers hope.
Your turn: what's the most unique book you've read recently? Leave a comment. I love to hear the opinions of other voracious readers. 
Related Posts
About Author