The Ten on Tuesdays: My Spring TBR Pile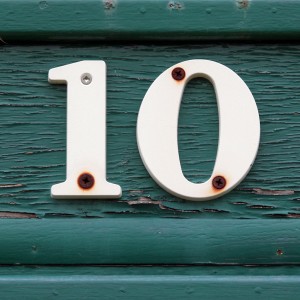 I'm linking up with the Broke and Bookish ladies today and sharing my spring To Be Read (TBR) pile. It's an honor and a privilege to be a member of two street teams this spring. Such fun to have a tiny little role in supporting these authors, so their books are definitely at the top of my pile.
1. Somebody Like You by Beth K. Vogt: her third novel is already creating a buzz among fans of inspirational women's fiction. Here's the blurb from Amazon …
"Can a young widow find love again with her husband's reflection?
Haley's three-year marriage to Sam, an army medic, ends tragically when he's killed in Afghanistan. Her attempts to create a new life for herself are ambushed when she arrives home one evening—and finds her husband waiting for her. Did the military make an unimaginable mistake when they told her Sam was killed?
Too late to make things right with his estranged twin brother, Stephen discovers Sam never told Haley about him. As Haley and Stephen navigate their fragile relation­ship, they are inexorably drawn to each other. How can they honor the memory of a man whose death brought them together—and whose ghost could drive them apart?
Somebody Like You is a beautifully rendered, affecting novel, reminding us that while we can't change the past, we have the choice to change the future and start anew."
2. Here to Stay by Melissa Tagg: this is book #2 in Melissa's Where Love Begins Series and I'm eager to get my hands on this one. Melissa has a great sense of humor and it really shines in her writing. Blake played an intriguing role as a minor character in book #1, but now he's back as the star of the show. Fans of heartwarming contemporary romance will take great delight in reading this story of a nomad trying to build a life in his hometown and win the heart of a girl who wants nothing more than to pursue her dream of living abroad.
3.  The Fault in Our Stars by John Green. This has been on my TBR pile forever but it's rising ever closer to the top. People just keep talking about the sarcastic, teenage protagonist and her battle with cancer. I have to read it before it becomes a movie.
4. Second Star to the Right by Mary Alice Monroe. My father-in-law introduced me to Mary Alice Monroe's work a while back and I'm always thrilled when she releases a new novel. This one is described as a modern twist on the age-old Peter Pan fairy tale.
5. Love Gone Wild (Reality Show) by Amy Matayo. This new release by Amy Matayo strikes my fancy because the characters are filming a reality show in Alaska. Any contemporary novel set in my home state intrigues me. I loved Amy's debut release, The Wedding Game. Fans of reality show television will love her sense of humor and find themselves rooting for the characters' happily ever after.
6. A Broken Kind of Beautiful by Katie Ganshert. This third novel is going to blow us away, I can already tell. One of my favorite things about Katie's books is that she takes us straight into the conflict and turmoil of her characters' lives. The subtle weaving of the characters' journey with a heartwarming romance makes for an enjoyable read. Very excited about this one.
7. Surprised By Motherhood by Lisa Jo Baker. I've enjoyed Lisa Jo's blog posts and participating in her Five Minute Friday flash mob of writing prompts for a couple of years. I'm thrilled that her honest, poignant and humorous perspective on motherhood is going to be published and available to the masses.
8. Lost Lake by Sarah Addison Allen. Another new release that I've been talking about forever and now it's finally available. Everything Sarah writes is magical and delightful.
9. Still Life With Bread Crumbs by Anna Quindlen. A brilliant writer, this one needs no introduction. Her work is like the best cup of coffee with a side of decadent Swiss chocolate. I'm always sad when I turn the last page.
10. Eleanor & Park by Rainbow Rowell. Heavy stuff here. Bullying. First love. Abuse in the home. Although the characters are teenagers and it's probably a YA novel, I'm thinking this appeals to a broader audience. I adored Attachments and I'm thrilled that she continues to generate new novels. Good on 'ya, Rainbow Rowell.
Related Posts
About Author
Comments