Sochi Savvy: Five Olympians You Simply Must Follow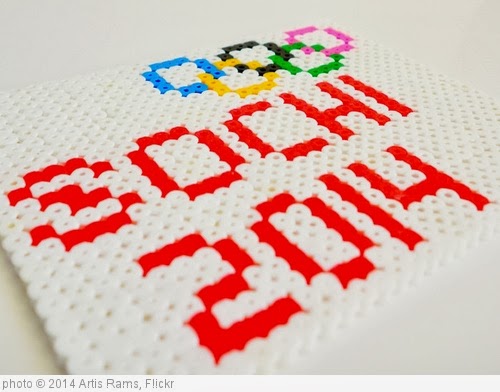 I'm always captivated by an athlete's backstory. It's the heartbeat of the Olympic coverage, isn't it?  These bits of minutiae sprinkled like breadcrumbs … stories of sacrifice and the long march toward a  seemingly impossible goal … sometimes we watch in utter disbelief as the athletes fall short, their dreams dashed on a world stage. Who didn't weep with Dan Jansen in Calgary when he competed and failed miserably just hours after his sister died? Yet we rejoiced in 1994 when he finally won a medal and skated that victory lap with his sweet baby girl in his arms. My word. Somebody pass the Kleenex.  As the Sochi games get underway, I can't wait to see which stories captivate our attention. Here's 5 athletes you simply must follow.
Hailing from my home state of Alaska, Kikkan Randall is a cross-country skier who, according to this article, has an excellent chance of winning gold in the individual freestyle sprint. No American woman has previously won gold in this event at the Olympics. She's one to watch, for sure.
Noelle Pikus-Pace. Can you say Super mom? She retired after a fourth place finish in Vancouver. After a devastating miscarriage in 2012, she came out of retirement and competes as a skeleton racer with her family in tow, notably her 2 young children and very supportive husband. USA Today considers her one of 10 athletes to watch in Sochi and I couldn't agree more. You can read more of her story here.
The Norwegian men's curling team's pants. For real. You won't be able to look away. Does anyone else's pants have their own Facebook page? More on that story here.
Justine, Chloe and Maxime Dufour-Lapointe: there are plenty of stories about siblings competing in Sochi, but these three make up the Freestyle skiing moguls team for Canada. How cool is that?
Vanessa Mae/Vanakorn: a professional violinist turned giant slalom skier. While she is a British citizen, she will compete in the country of her birth: Thailand.  You gotta admire a woman who pursues her dreams.
Gotta go. The coverage has begun …
Your turn: what's your favorite sport in the winter Olympics?
Related Posts
About Author