Things I Learned in December
1. My attitude sets the tone for the whole house. Um, hello? Parenting 101, right? I'm a slow learner. And stubborn. And prideful. But the closer we roam into pre-teen territory, the more acutely aware I am of how my tone of voice and response to conflict impacts our children. I saw this wonderful verse on Pinterest yesterday, compliments of (in)courage: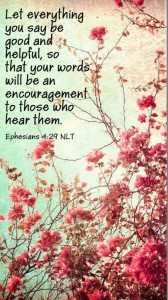 I think I need to display it in various prominent locations. Do you think a tatoo would be overdoing it?
2. Handcrafted gifts are the best kind to receive: I'm thankful for the many wonderful gifts I received. Truly, my cup runneth over. But the photo calendars, handmade Minecraft creepers for the boys and my planter are all very special. In the era of one-click, online purchasing and the impersonal cardboard box doorstep delivery, gifts that someone took the time to build with his/her own hands brings out the true spirit of Christmas for me.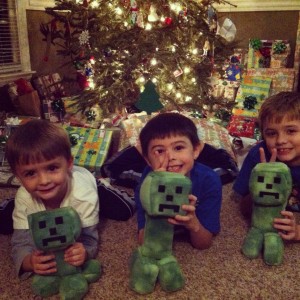 3. Modern technology still blows my mind: A sharp contrast to item #2 on my list, I know, but I'm still amazed at the wonder that is Skype. We clip a tiny camera onto the top of our laptop, log on and make a simple phone call via our computer. Voila. My parents, as well as my sister and her family (geographically positioned on the opposite coast), appear on our laptop screen. I love it. Mind officially blown.
4. Letting our family photos accumulate on various hard drives, a smartphone and old cameras was a very poor choice. While a trip down memory lane is enjoyable, slogging through three years of photos and making sure they are properly archived is a time-consuming and overwhelming task. I once heard a Creative Memories consultant say, "Mamas, don't let your babies grow up to be JPEG's." So true. I'm not one to make resolutions because they never last beyond Groundhog's day and I spend the rest of the year feeling like I failed … BUT … I'm diving into Project Life this week and I'm determined to organize our photos on a monthly basis. Hmmm. That looks and feels an awful lot like a resolution, doesn't it?
5. Receiving my first publishing contract was just as exciting as I hoped it would be.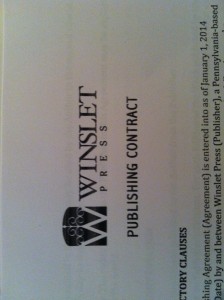 The fine people at Winslet Press would like to publish my novel, Unraveled. I am over the moon with excitement. More details forthcoming in the new year. It's definitely a dream come true and this is a very exciting time to be an author.
I'm linking up with Emily Freeman over at Chatting With The Sky today as we share things we've learned in December. Join us, won't you? 
Related Posts
About Author
Comments