Behind The Scenes: A Season For Everything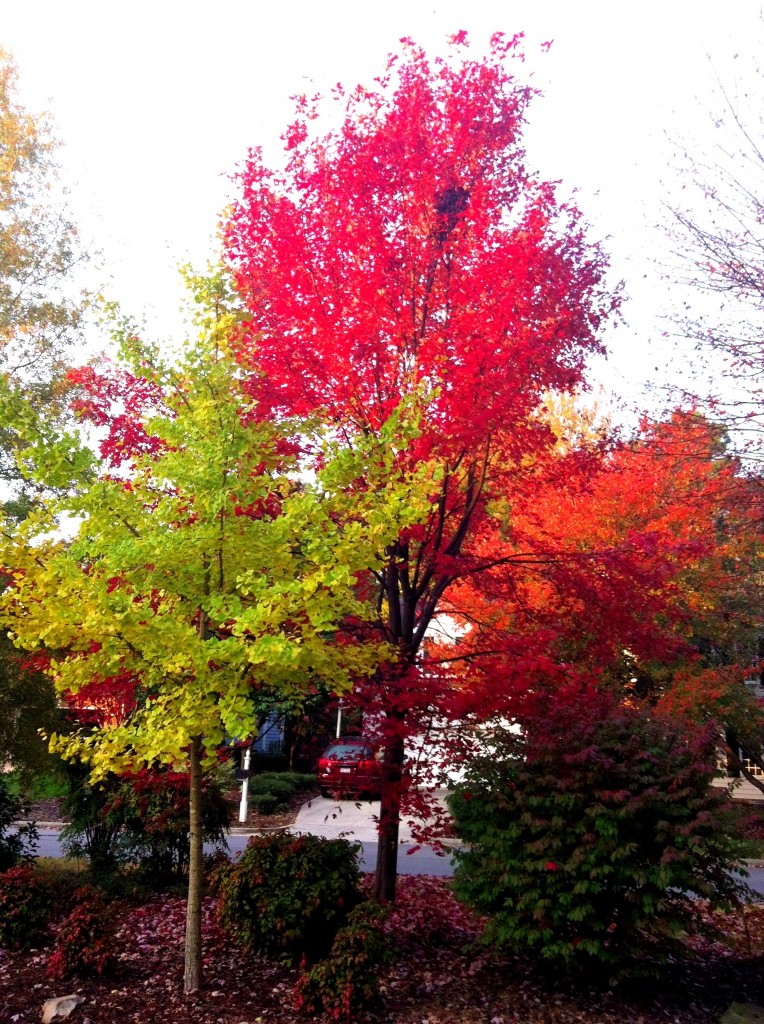 Fall is one of my favorite seasons here. The changing colors, the crisp fall air … sunny afternoons that don't require a jacket to play outside. Such a sharp contrast to what I'm used to in the Pacific Northwest, where fall usually means the absence of color as the rainy season starts and everything becomes gray most of the time. This year, the color show in our yard was spectacular but short-lived.
Those seasons of life are tricky to handle, aren't they?
We get used to a routine, derive a certain comfort from the status quo … then, much like the storm that rolled in and blew all the leaves off before I was finished enjoying them, things change and we're left trying to figure out a new normal.
Our older boys wrapped up a three week vacation from school yesterday. This is a known entity in our year-around calendar, but I went into the break without a plan. I had a few ideas, lots of options to consider, but very little structure in place.
I should've known that was going to be a disaster. News flash: they aren't babies anymore. Nobody wants to sit quietly and do a puzzle (although they did get a lot of mileage out of our rainbow loom, which I didn't expect). Their interests are varied, they want to be with their friends and have strong opinions about how they spend their free time. And all that adolescent boy energy bottled up without an appropriate outlet … My word, the interpersonal conflict was enough to drive me up the wall. Throw in a cold and fever combo that took all three of them down at different times and, well, let's just say we've had enough of each other for awhile. I was surprised at how much I railed against change. We still have a preschooler but the 7 and the 9 year old demand much of our parenting energy these days. It's a new season and one I'm entering, kicking and screaming.
I happily delivered them to the front door of their school this morning. I even greeted the creeping, crawling carpool line with uncharacteristic delight. They were anxious about going back, so I subdued my enthusiasm slightly. The preschooler has only asked about them once. I think he's eager to rule the roost for a little while.  Quite frankly, I can't say that I blame him.
Linking up with Crystal Stine today and a fun community of bloggers who tell the story Behind the Scenes, "The sneak peek behind the scenes, a look past the edges of the photo to the real life behind it". Click here to join us. 
Related Posts
About Author
Comments