31 Days Meets Five Minute Fridays: {Together}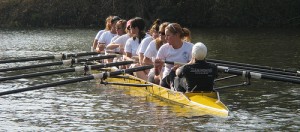 photo credit Compfight 
I've struggled mightily with my writing this month. Real life comes at me hard and fast. The plans I've made fall apart and are pushed aside, replaced by runny noses, the carpool line, appointments and … laundry. Of course. When am I supposed to write this must-read romance if every time I sit down at the computer, there's a half a dozen things left undone and weighing on me?
Get up. Do something productive. Stop chasing this crazy dream and take care of the real people right in front of you.
Sometimes I need to hear this tough love. But often, I need to plant myself in that chair and write. Write through the challenges, write what you know, write really crummy first drafts … because you can't edit a blank page.
Although this month didn't go how I thought it would in terms of my writing, I'm blessed by the connections I've made with other writers pursuing their dream of publication. If I've learned anything from this crazy roller coaster ride that's been my October, it's this: while writing feels solitary and often lonely, we really are all in this together.
So write, my friends. Be bold. Share your work with kindred spirits. Learn and grow. Together. Success is sweeter when you've got peeps in your corner.
Related Posts
About Author
Comments