On The Money: A Bad Case of the Wants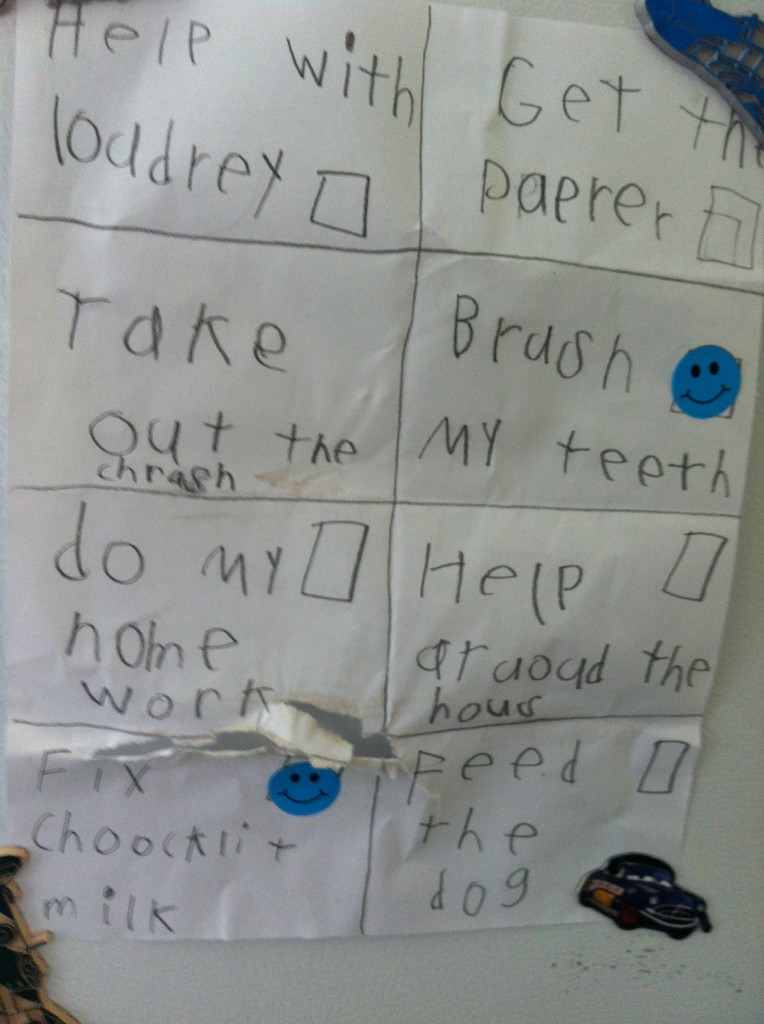 It's come to my attention that one among us has what you might call a "bad case of the wants".
He begged for a new backpack when school started last week.
But feeling bitter from the cash we just dropped to buy school supplies for two children, I didn't think it was right to run back to the store and get him something he didn't need just because he asked. The backpack he has now works just fine.
But as is typical for said child, his emotions are BIG and he is relentless. Clearly I was going to have to come up with something other than my usual speech about money management.
I could tell by the way his eyes glazed over that I'd overplayed my "we just got back from Disney" card.
We've resisted allowances for, like, always because it wasn't something we felt was necessary and, on a lazy note, seemed like another thing on our already overflowing plate of things to micromanage.
But I decided to take a walk on the wild side and suggest that if he wanted to get a new backpack, he would have to earn it.
It hasn't been all sunshine and roses. There's definitely been some tears as he went from doing almost nothing around the house to consistently helping with chores. This morning he posted the above list on the refrigerator. He said his teacher asked him to write down all the ways he helped at home. I love his honesty in that he's only put a sticker by the ones he did today.
In the interest of full disclosure, I walked by the much coveted backpack at Target the other day and noticed it was on sale.
There was only one left.
It now lives in my closet, safely concealed until he acquires enough George Washington's to buy it from me.
Your turn: If you are a parent, do you pay your children for work done around the house? Allowance only? Allowance that is chore-dependent? 
Let's Discuss.
Related Posts
About Author
Comments