In our crazy mixed up world known as year-around school, today was our first day back. Mind you, we just finished kindergarten and third grade last week. Which means we I simultaneously purchased school supplies and sunscreen for our trip to the beach. Given our track record for dealing with new situations and our issues with adjusting quickly to change…well, let's just say I was a little skeptical about how this morning was going to go down. Let's face it: when you spend a week here…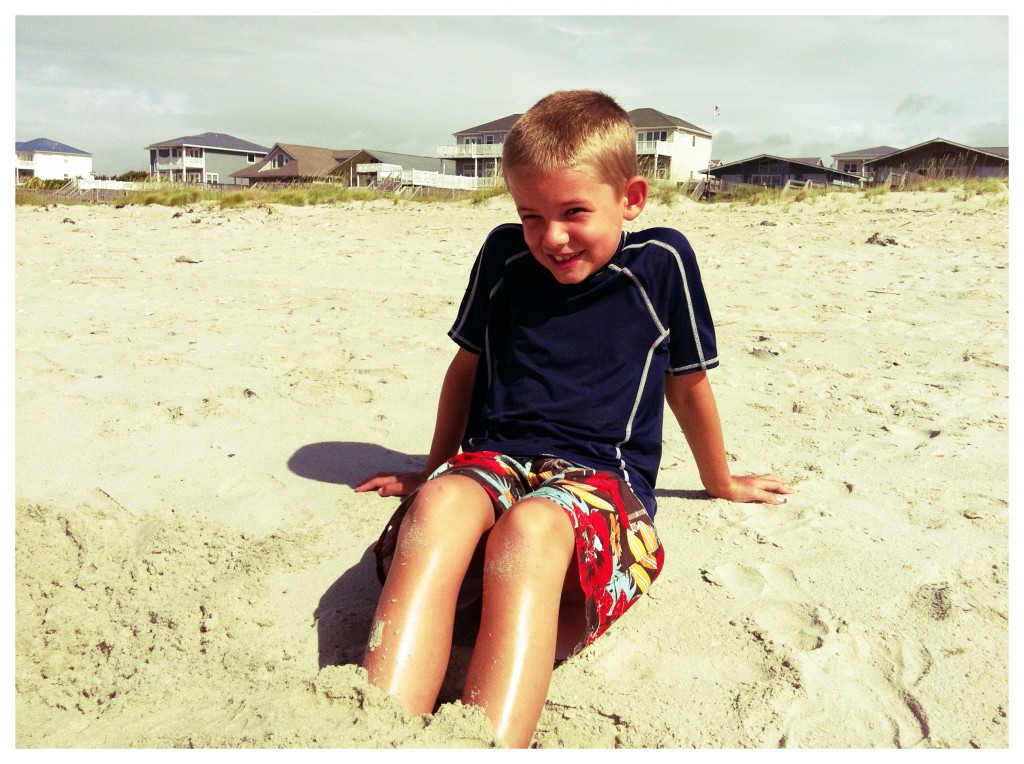 why would you even want to consider the possibility of school? Maybe it was the sun and the surf, or the hours spent with his gynormous family, soaking up the cousin love and wrestling like puppies…but a different child emerged last night…One who consoled a younger brother melting in a puddle of frustrated tears and asked for help with good manners and a considerate tone of voice. This morning he got ready for school without being asked repeatedly and helped his smallest brother into the car so we could leave the house on time. He did not beg me to park the car and walk in, but calmly gave me a kiss and walked himself inside to fourth grade. (Gulp!)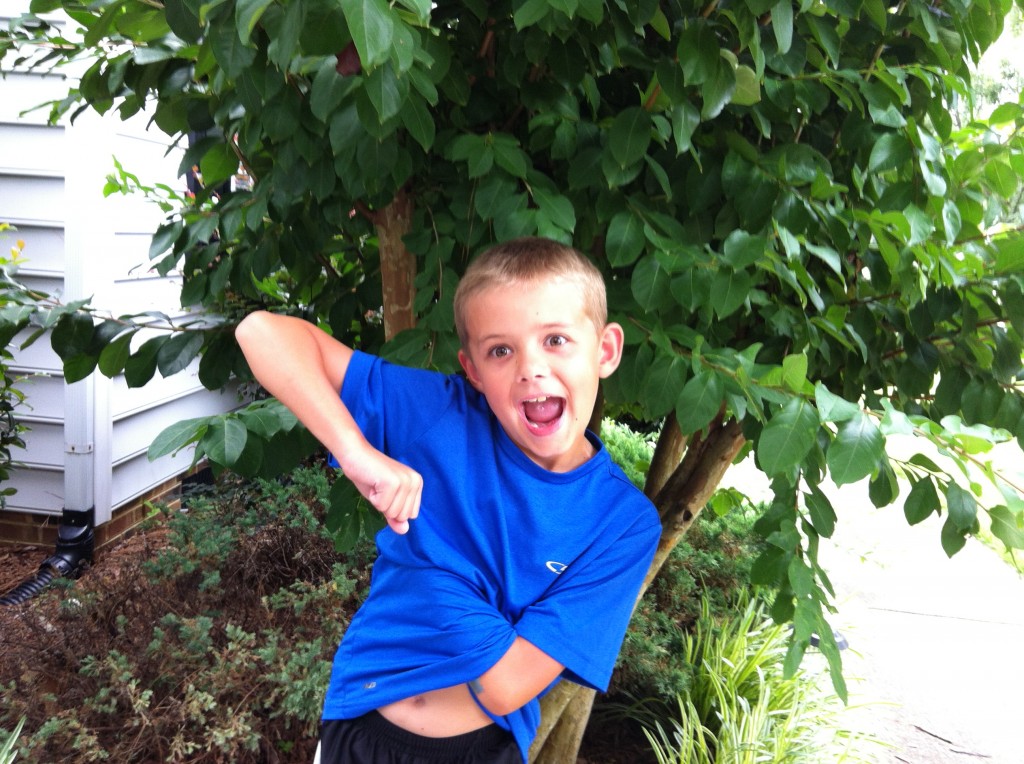 Anxiety is a beast. And I think it's safe to say we slayed it.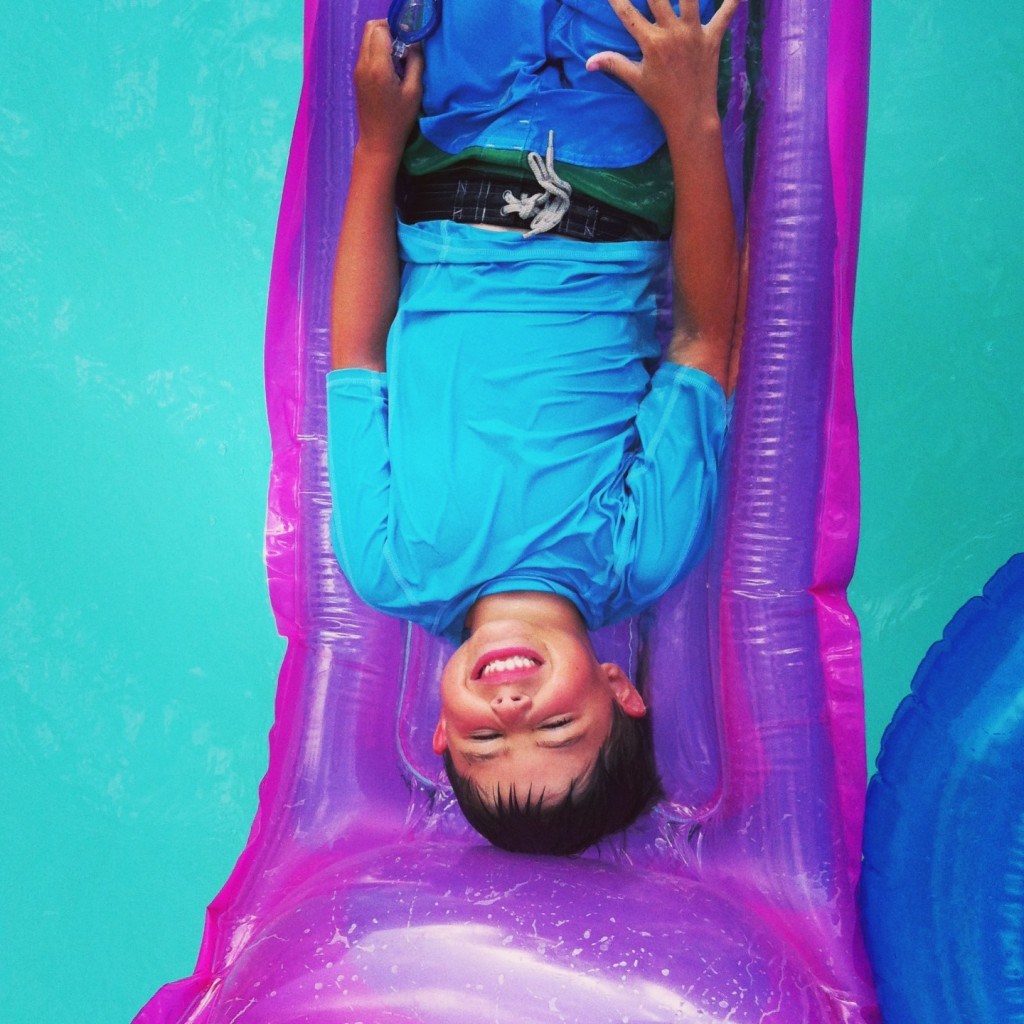 Now this one: I almost felt bad sending him to school. After spending a solid week with him, there's a bit of a withdrawal when he goes away all day. I had to rely on Eli for entertainment this morning, which isn't necessarily a bad thing, just…different. There isn't an anxious bone in this boy's body.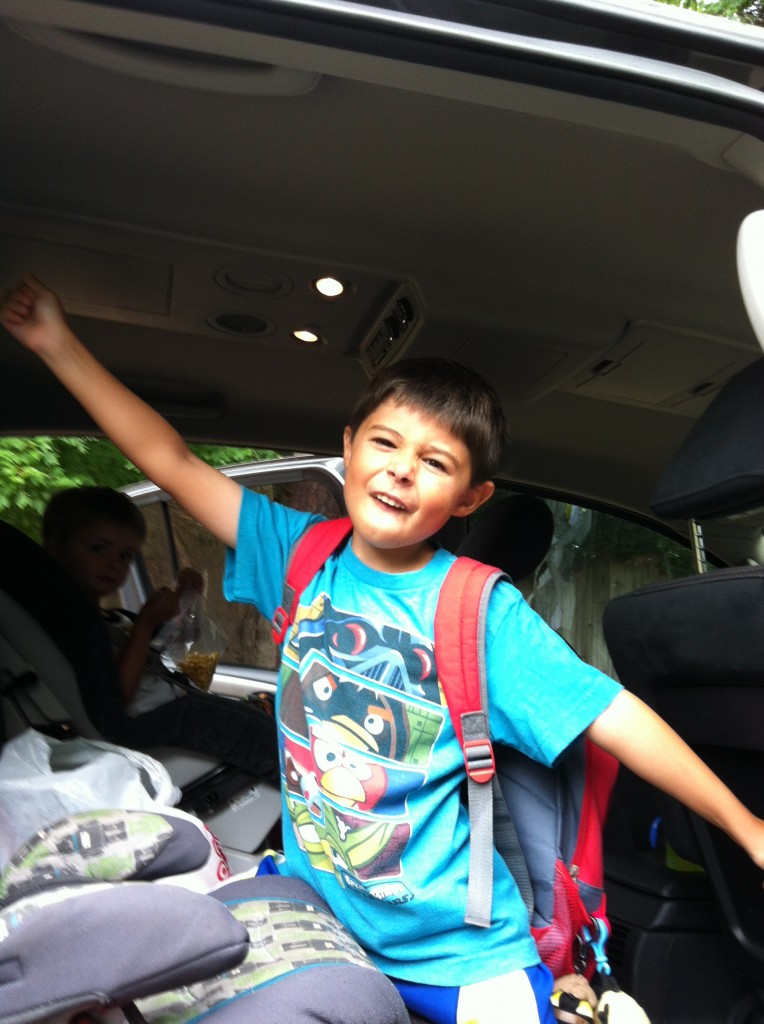 His biggest concern was which Angry Bird accessories adorned his backpack zippers. He, too, gave me a kiss and marched very independently inside the school with his bag of school supplies, practically humming with anticipation of starting first grade.
Proud of our boys. Can't wait to pick them up and get the play-by-play of their first day of school.
Related Posts
About Author