Behind The Scenes: Great Expectations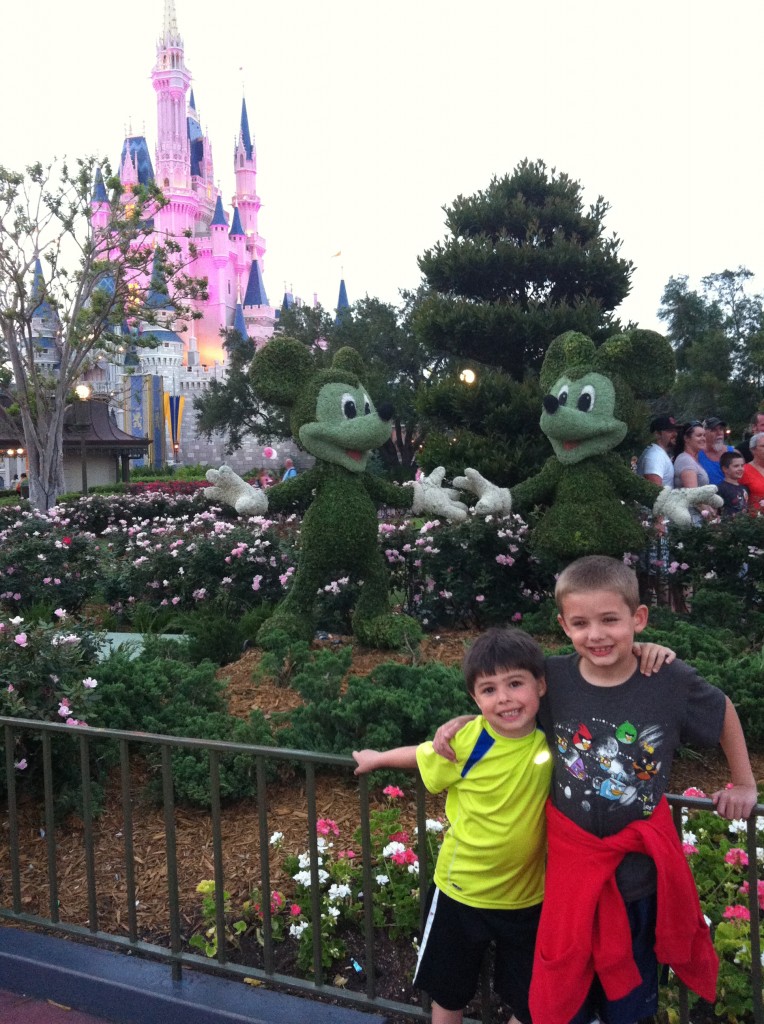 Interrupting the Ten on Tuesdays to link up with Crystal Stine as she kicks off her Behind the Scenes link up today. If you've ever read a status update and secretly wondered how someone can live that well or scanned a Pinterest board and wished you could eat dinner at their house, then this linky goodness might be for you. Because one of the major downsides of social media is that we're projecting an image, a lifestyle and even a world view that isn't always authentic. Today we're all about being real and posting the scoop about what's really going on…
From the minute we booked our trip to Disney, I was scouring the blogs of so-called experts…gleaning tidbits and little-known facts about how to make this experience magical. Let me tell you, that was like drinking from a fire hose. Even though my husband gently cautioned me to take it easy and several experienced travelers told me to calm down, I just kept wanting more. More insider secrets about reducing our wait time at attractions, more podcasts about the pros and cons of Disney dining, more ways to make this all as fun as humanly possible.
One outing that I absolutely insisted on was seeing the fireworks over the castle at night.
Have I mentioned our children are asleep by 8:15 almost every single night of the year? We are sleep Nazis. Our evening activities revolve around bedtime. R-e-g-e-m-e-n-t-e-d. In fact, I don't even know if our youngest had been outside after dark before this trip.
But this is Disney. We can flex our routine a little. They're older now, they can do it. Let's just try it and see…
Well, things started off pretty well. We'd eaten dinner, staked out a spot, even grabbed a little dessert while we waited.
Then it all went downhill right about the time I snapped the photo at the top of this post. My third child isn't even in the picture because he's in the stroller, covered in the chocolate he peeled off his mickey mouse shaped ice cream bar. The other two are sick and tired of waiting and could care less that the castle is pink. We have one stroller and three exhausted children. If my husband has to take one more kid to the bathroom, I think his head might just spin all the way around.
This is the happiest place on earth, right?
Granted, the fireworks were enjoyable. But that long slog back to the bus in a tired, impatient crowd? Not so much.
I'm not so sure a few minutes of pyrotechnic genius was worth the heartache, particularly when we woke up very early the next morning (because overtired children don't sleep in) and almost everyone was in tears before breakfast.
Lesson learned.
Got a great picture with the inside scoop on what went down behind the scenes? Link up over here. 
Related Posts
About Author
Comments