The Boys in the Boat: From Obscurity to Olympians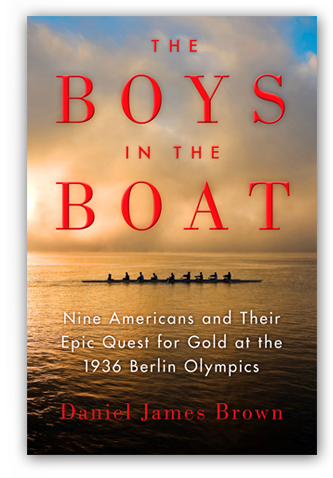 Who doesn't love a story about an underdog? I'm always captivated by the Olympic champions who are products of blue-collar towns, defying improbable odds to stand on the podium and receive their medals. Only you, Mary Lou. Rulon Gardner. Kerri Strug. Wilma Rudolph…the list goes on.
Once upon a time, we had the pleasure of sharing a pew with one such fellow. He was in his twilight years, his massive frame stooped from more than nine decades of living. I knew very little about this particular man, only that he said pretty much whatever was on his mind. He wasn't above a little good-natured ribbing whenever someone stopped before the service to shake his hand. One Sunday morning, they showed a video of an interview another member of the congregation had conducted.
Turns out our silver-haired, wise-cracking friend was Roger Morris, an Olympic champion. He and his teammates had done the improbable: come from behind at the 1936 Olympic Games to win Gold in the 8 man rowing competition, defeating Hitler's Germany and many others.  I found the whole story fascinating and felt so disappointed when the interview ended and we were left wanting more.
It would appear that author Daniel James Brown had a similar experience when he paid a visit to a neighbor's dying father, Joe Rantz. It turns out he was one of the boys in the boat with Roger. Before Mr. Rantz passed, the author was granted permission to write The Boys in the Boat with the understanding that it be about the boat, the boys and the coach who got them there.
Said story is available tomorrow, wherever books are sold. I can't wait to get my hands on this one.
If you are interested in attending a book signing, Daniel James Brown is making numerous appearances around Seattle and across the country. For more details click here 
Related Posts
About Author