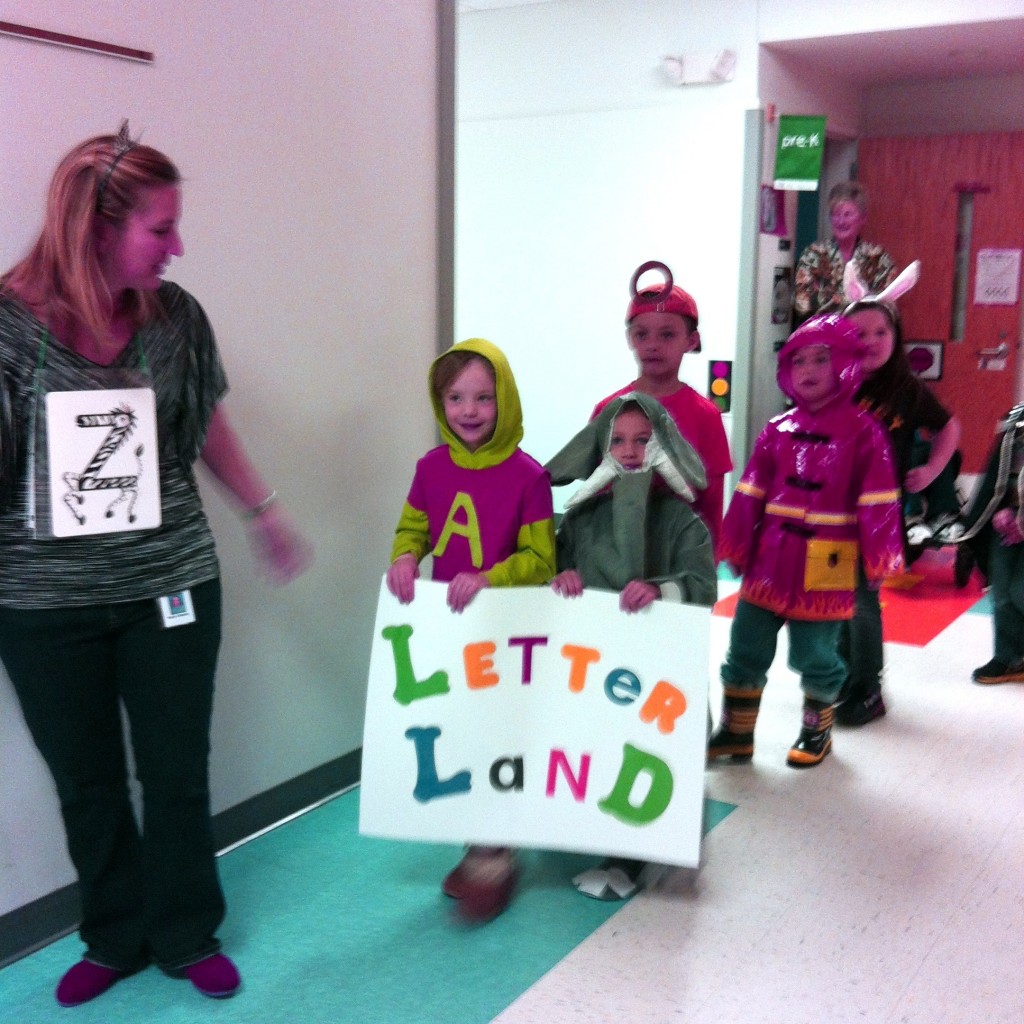 Today we attended our first Letter Land parade at school. Six classes of Kindergarteners paraded through the school, each one dressed as a letter in the alphabet. Every character in Letterland has a catchy name and a sound associated with it: Peter Puppy, Lucy Lamplight, etc.
Andy's assignment was Noisy Nick. Couldn't have been more appropriate if you ask me. Who better to impersonate the loudest character in Letterland than our Andy?
Well. He would have none of it. All week he refused to discuss it, wouldn't even consider putting a costume together. He just kept repeating "why can't I be yellow yo-yo man? He's my favorite."
The expectations were pretty minimal: just a few props, a simple costume, use what you have around the house, blah, blah, blah. However, you can always count on a few overachieving parents to go the extra mile. When I saw a mom wrestle a giant robot costume out of the back of her SUV, I knew we were in for a show. Seriously, people.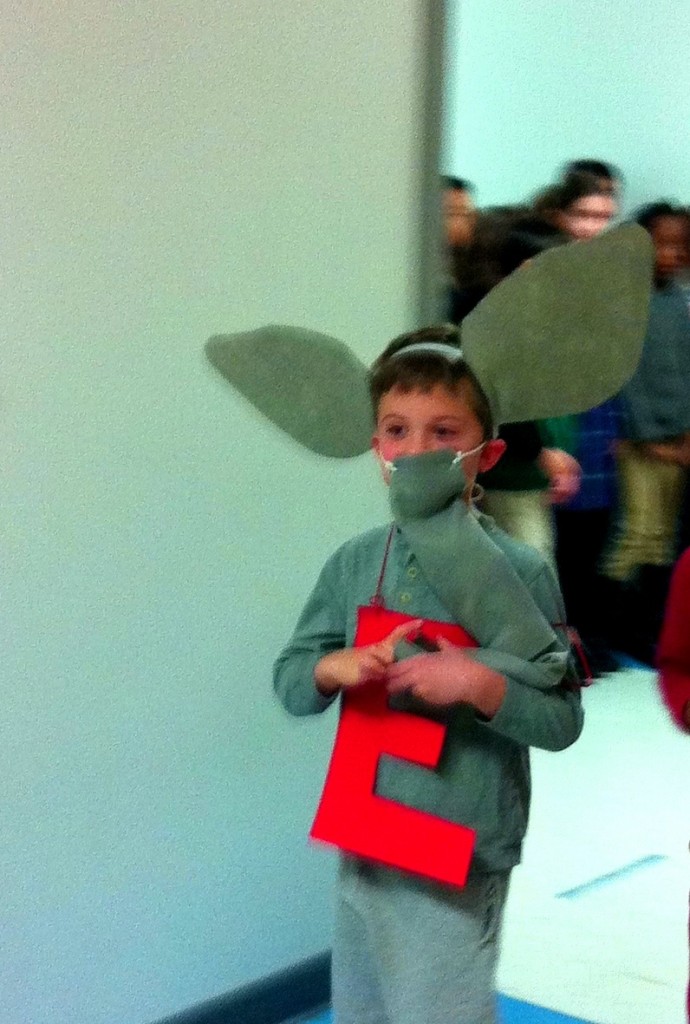 See? This Letterland stuff is serious business.
And here's the non-compliant, nearly mute, "Nick":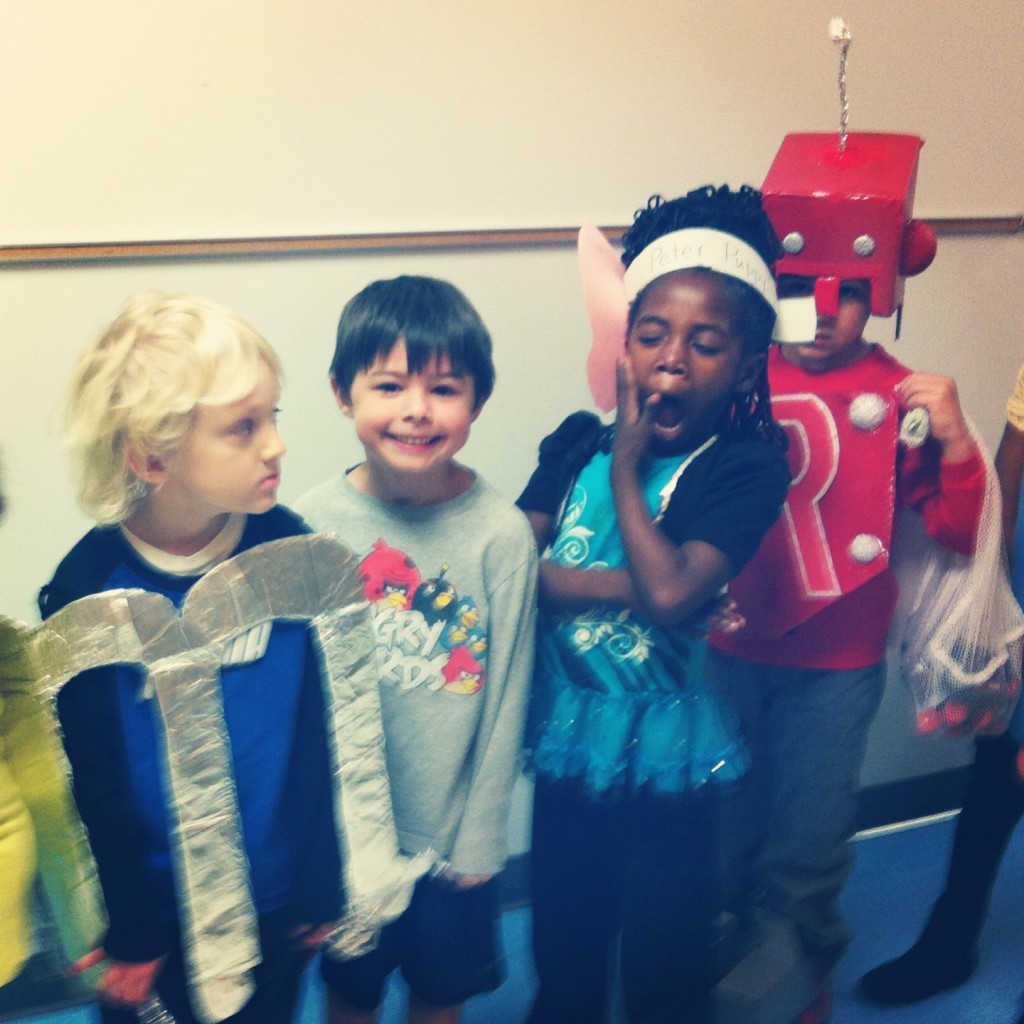 He has one teeny, tiny number 9 taped to his sleeve and a toolbox with a nail and a notepad. But I do love that big smile.
Obviously Peter Puppy is so over this whole parade. Along with her sidekick, Red Robot, who looks like he'd rather be at the dentist.
We were allowed to visit their classrooms for a few minutes after the parade. Several students stood up in front of the parents and carefully recited the characteristics of their beloved letter.
Well, those were the girls. The boys were busy tugging on each other's costumes and making hilarious faces.
Meanwhile, Noisy Nick had removed all evidence of this pesky parade business by stuffing all two of his props in his backpack.
Let's move on, shall we?
Related Posts
About Author