We Hunted. We Conquered. We Froze Our Tushies Off.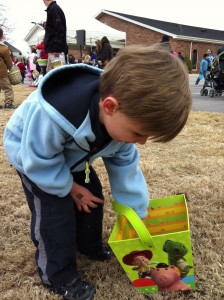 Our weekend adventures included an Easter egg hunt and festival at our church.  We haven't felt this cold at an Easter egg hunt in years. The good news is, people were not deterred by the crummy weather and turned out in record numbers.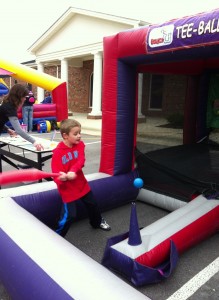 All the boys loved the magic baseball game. I was grateful there was something for older kids because there has been much weeping and gnashing of teeth at our house that a certain eight year old isn't old enough to participate in middle school activities yet. He had so much fun here that I'm thinking of installing one in the backyard.
Just kidding.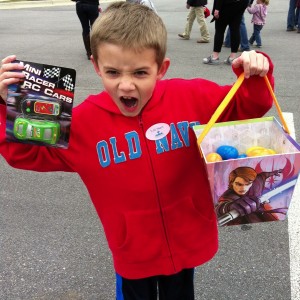 Conquering the prize box for a new car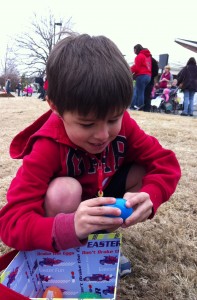 Loving every minute of hunt. It was every kiddo for himself at this egg hunt. The fun was all over in a matter of seconds but Andy had a great time.
Here's hoping for sunny skies this weekend as the celebration continues…
Related Posts
About Author